FP Journe Boutique in Paris
Complete list of authorized F.P Journe retailers
Rating:

74

%

100

0

with

319

votes
Published by
NorMan

3794
on October 20 2010, 19:38.
Do you like it

Yes a lot

7

Not so much

0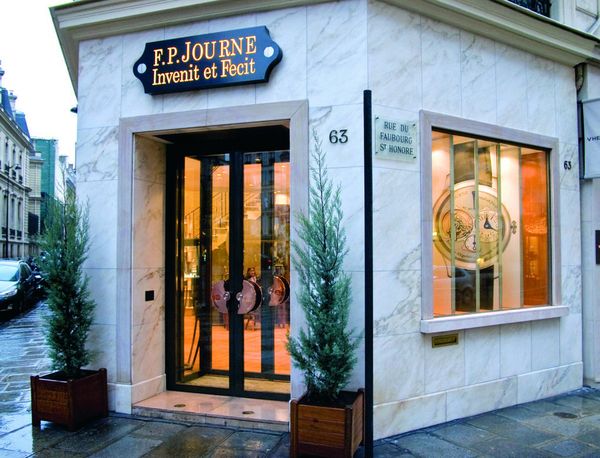 After Tokyo, Hong Kong, Geneva and Boca Raton, F.P.Journe - Invenit et Fecit - will open a prestigious watch Boutique-Lounge in Paris, world capital of fashion and the arts, at 63 Faubourg St-Honoré, close to the Elysée Palace.

Until recently, number 63 housed the Gallery Pétrides, home for numerous works of art and more importantly Utrillo's representative on the art market.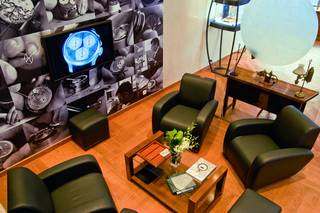 But times change and the premises will now become home to another artist – F.P. Journe – Inventit et Fecit watches: the Chronomètre à Résonance, emblematic realisation of the art of François-Paul Journe, the Tourbillon with constant force device and dead beat seconds, the Grande Sonnerie and other ultra slim Minute Repeater, or the Octa automatic calibre.

The Boutique will at last but not least present the Black Label line, reserved exclusively for the F.P. Journe Boutiques-salons.

It was a long road from Marseilles, where François-Paul was born, to Paris where he began his career and then on to Geneva where he established his company.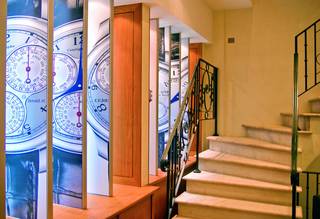 It was from there that he launched his brand in Tokyo and the four corners of the globe. Utrillo launched his career as an artist on the paved streets of Montmartre that are so much a part of his paintings, whilst François-Paul, half a century later, opened his first atelier in the rue de Verneuil and discovered the French master watchmakers of the 17th and 18th centuries.

Through their art, both men discovered that their passion was their life's work.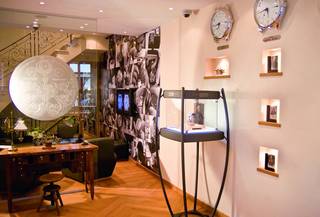 Utrillo was influenced by the works of Sisley, Journe by Abraham-Louis Breguet (†1823), but both created their own chef d'oeuvres with Utrillo enhancing the structure and depth of his compositions and Journe developing calibres more and more inventive. By dedicating themselves to their passion, both men realized their independence as artists.

They spent, more or less, the same time passing from in one case the white period to that of colour, and the other from the pocket watch to the wristwatch and they both circled the globe thanks to their individual talents.

Journe is now justifiably establishing himself in the city of light that welcomed him at the age of sixteen and where his heart has remained ever since. François-Paul Journe continues to create magnificent and exceptional calibres that merit being highlighted in the spotlights on the vast Parisian stage.

These works of art reveal a unique vision of watchmaking that is Journe's alone, and one that enchants the most fervent collectors and passionate admirers of haute horlogerie.

This fifth F.P.Journe Boutique-lounge was designed entirely by François-Paul Journe and it is in harmony with the concept of his existing boutiques: a salon, a bar and a watch library where collectors and aficionados of haute horlogerie can meet and share their mutual passion.

On the wall, large black and white pictures of the Master and his watchmakers at work enable the visitor to enter the unique universe of the brand, and perhaps acquire chronometers manufactured in the grand horological tradition.

F.P Journe Paris
63 Faubourg St-Honoré
Paris (Elysée Palace)