FP Journe Boutique in Hong Kong
Complete list of authorized F.P Journe retailers
Rating:

74

%

100

0

with

319

votes
Published by
NorMan

3794
on October 20 2010, 19:38.
Do you like it

Yes a lot

7

Not so much

0

Summary
FP Journe Boutique in Hong Kong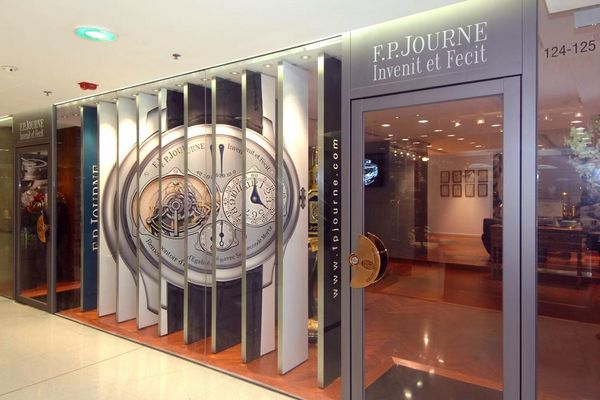 On December 7, 2006, F.P.Journe celebrated the opening of its first boutique in Hong Kong.

The new F.P.Journe boutique at Prince's Building (Shop 124 – 125, Prince's Building, 10 Chater Road, Central, Hong Kong), has a spacious, elegant, and relaxing ambience.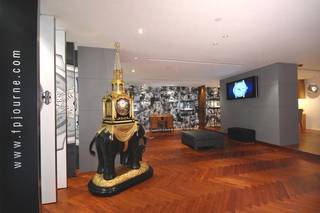 A classic style with a touch of modernity pervades the store with its clean, polished walls and solid oak wood floors. Adopting the concept of tea house, the curved reception counter harmonizes well with the boutique's theme.

Artistic, eye-catching showcases that highlight and complement the beautiful collections are also placed strategically in the corners of the Boutique and offer a superb shell for the F.P.Journe splendid collection of timepieces.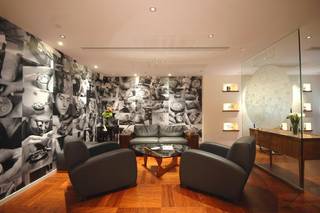 The guest reception area is adorned on all sides with a wallpaper of photos of François-Paul Journe and his team of watchmakers at work, and custom-made leather seats from Paris provide the comfort for guests in this area.

Loyal to his vision of haute horology, François-Paul Journe draws on his creativity, expertise, and technical know-how to optimize the efficiency of mechanical timepieces.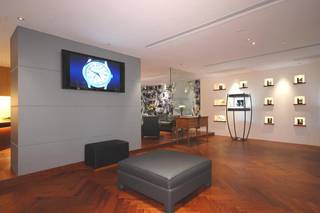 And through constant research and testing, he creates timepieces that are unique and unmatched in terms of aesthetic beauty and technical superiority.

His unique vision has earned him much praise from the public and professionals alike, and through innovations and creations such as his first wristwatch with tourbillon and constant-force device, the brand has won countless awards including the Watch of the Year Award in Japan, the Men's Watch award in the Geneva Watchmaking Grand Prix and the Gold Hand prize in the Geneva Watchmaking Grand Prix, amongst many others.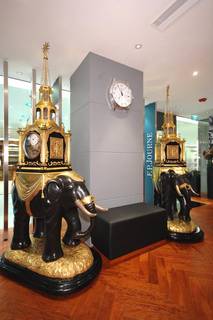 Soon after the brand was launched, F.P. Journe has set his footsteps in different parts of Asia. With a view to strengthen his presence and to reach out to watch aficionados in the region, he opened his first exclusive boutique in Tokyo in 2003, and now one of the most important markets for high-end mechanical timepieces, Hong Kong.

MONTRES JOURNE HONG KONG LTD
SHOP 124-125, 1/F, Prince's Building,
10 Chater Road, Central, Hong Kong
TEL : +852 2522 1868
FAX : +852 2522 3199