Man, throughout his life, need to know the exact time. This is the reference time.
Rating:

53

%

100

0

with

286

votes
Published by
NorMan

3795
on September 20 2012, 18:01.
Do you like this?

Yes

2

Not so much

0

"Objectif Horlogerie" in Paris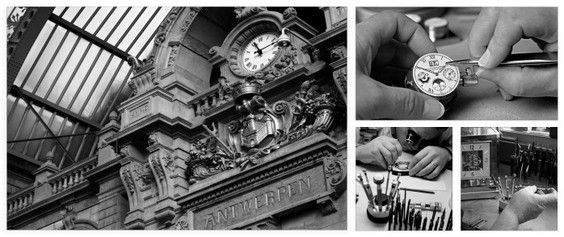 By dint of observation, he was able to measure the shadow of a mountain or a palm tree and see that its elongation or reduced corresponds to different times of the day.

He first developed a few simple tools, sundial or hourglass and designed mechanical appliances. Wristwatch, it strictly speaking is not an invention but only the reduction in size of a table clock or floor, which thus becomes a tool for measuring transportable.

Located in Paris (75), "Objectif Horlogerie" proposes you to discover during a day, the theoretical and practical operation of a mechanical watch. So you can learn how to disassemble, clean, lubricate and reassemble a mechanical movement.

Pocket watch and wristwatch will have no secrets for you. The sessions will be provided by a state-certified watchmaker. All necessary equipment will be at your disposal. All our workshops are eligible for DIF, individual right to training.

You can get you in the shoes of a watchmaker and dexterity to manipulate infinitely small parts.

After completely dismantled your watch, you are in remontrerez experiencing immense pleasure to see work again and hear the "tick" that produces balance each oscillation.

Whatever your level, we promise you a great experience.