Panerai Boutiques in Italia
Complete list of authorized Panerai retailers
Rating:

75

%

100

0

with

204

votes
Published by
NorMan

3795
on January 8 2009, 14:07.
Do you like it

Yes a lot

2

Not so much

0

PANERAI Portofino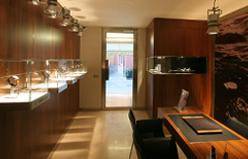 At the Portofino boutique, inaugurated in 2003 and recently renovated, the strong bond between Panerai and the sea is clearly visible.

Situated in this exclusive seaside resort, the boutique attracts Panerai connoisseurs from all over the world, who can choose from among the models in the contemporary collection and from special edition models available only at Panerai boutiques.

OFFICINE PANERAI ROMA
Via Roma, 13
16034 Portofino (GE)
Italy
Tel 0039 0185 267123
Fax 0039 0185 267601

PANERAI FLORENCE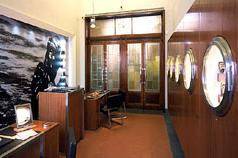 Inaugurated in 2001, the Bottega Panerai in Florence is the first Panerai boutique in the world, situated at the historical site of Piazza San Giovanni 16R.

From the early 1900s a shop, repair workshop and watch making school, the Bottega Panerai is today a meeting point for Panerai enthusiasts and collectors, who can find here a selection of special editions, in addition to watches from the collection.

OFFICINE PANERAI
BOTTEGA D'ARTE E ARCHIVIO STORICO
Piazza S. Giovanni, 16R (Palazzo Arcivescovile)
50129 Florence
Italy
Tel 0039 055 215795
Fax 0039 055 218648