Welcome to BASELWORLD 2010!
Perpetuating the tradition of Swiss excellence
Rating:

55

%

100

0

with

400

votes
Do you like this?

Yes

3

Not so much

0

Welcome to BASELWORLD 2010! Backed by centuries-old savoir-faire, our watch and jewellery manufacturers have created some truly stunning surprises this year. The fruit of a whole year's labour, or even more in some cases, these works of art are shining examples of the tradition of Swiss excellence.

When classicism goes hand-in-hand with innovation While 2010 sees a return to a more classic approach to watchmaking – with models designed to be worn on all occasions – there is still plenty of innovation on hand.

With understated elegance, sapphire crystals become dials or case middles, while their surfaces display innovative finishing produced by galvanic baths or metallisation. Appreciated for its lightness and resistance, titanium is particularly popular this year, like ceramic, which has become a watchmaking material in its own right.

Digital displays, combined with mechanical or quartz movements, have made a strong comeback, while disc systems are all the rage. Other interesting features include the return of metal bracelets and models offered in a variety of sizes. As far as movements are concerned, emphasis has been placed on the development of useful functions, like more power reserve. And there are several chronographs that feature central minute and seconds displays.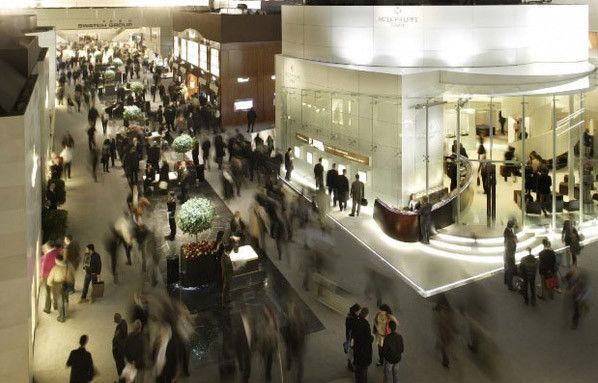 Picture credits: BaselWorld

Repeaters, tourbillons, as well as annual and perpetual calendars, appear to lead the field in the world of complications. Eternal jewels The recent financial crisis has clearly influenced the jewellery presented this year. This can be seen in the strong demand for such investment items as unique high jewellery pieces combining diamonds, rubies and sapphires.

The more accessible pieces are made of yellow or pink gold for the most part, while the appearance of platinum 600, less expensive but similar in colour to the 950 grade, augurs a promising future. Accessory pieces of jewellery are as popular as ever, provided they are associated with a strong brand name.

Craftsmen behind the scenes Used to working far from the limelight, the related sectors are housed in Hall 3. Often overlooked by the general public, they nevertheless represent a veritable pool of skills and know-how, working day after day to develop new techniques and production processes. Signs of recovery confirmed The Swiss exhibitors have once again demonstrated their attachment to the world's greatest watch and jewellery show.

Their number has remained stable this year with 292 watch brands, 40 jewellers, and 124 representing the related sectors. After a difficult 2009, when Swiss watch exports dropped by 22.3% compared to 2008, the signs of recovery towards the end of the year were confirmed in the month of January, which recorded the first increase (+2.7%) for fifteen months.

BASELWORLD 2010 is for sure opening in auspicious circumstances. A warm welcome to you all!