Bell & Ross watchmaking savoir-faire
Rating:

53

%

100

0

with

273

votes
Published by
NorMan

3807
on December 3rd, 2008 at 05:04 p.m..
Do you like it?

Yes a lot

0

Not so much

0

Bell & Ross is a Swiss watch company headed by French designers Bruno Belamich and Carlos A. Rosillo.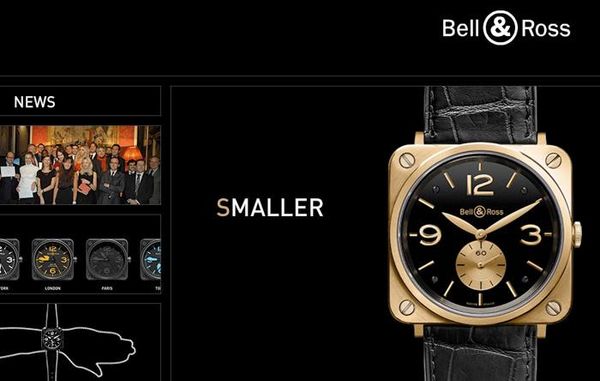 The brand was launched in 1993, and the first watches were designed by Belamich and Rosillo and made by a German watchmaker, Sinn.

Bell & Ross's first watches were virtual re-issues of Sinn models and carried the Bell & Ross logo as well as Sinn's.

The partnership ended in 2002, when Bell & Ross began its own production in La Chaux-de-Fonds, Switzerland.

Bell & Ross over the past:

1994 - Bell & Ross re-issued the Space 1, the first automatic chronometer to be worn in space, by the German astronaut Reinhart Furrer on the Spacelab mission in 1983.

1996 - Creation of the Bell & Ross Bomb Disposal Type, ordered for use by the bomb disposal unit of the French Security Services. The watch had an anti-magnetic, A-magnetic case, and the legibility, reliability and precision to meet the very special needs and constraints of bomb disposal operations.

1997 - World water resistance record awarded to Bell & Ross for the Hydro Challenger (11,000 meters in Guinness Book of Records).

1998 - The Space 3 chronograph brought together all of Bell & Ross' know how. It is equipped with a screwed down, telescopic retractable winding crown, known as the T-Crown system, which enabled the winding crown to be fully incorporated within the depth of the case. Chanel Horlogerie took a shareholding in the capital of Bell and Ross.

2000 - Second increase in the Chanel stake, but Bell & Ross retained a majority holding.

2001 - Bell & Ross unveiled the modern multifunction men's watch Function, combining classic style with the modern movement's analog and digital display.

2002 - First jumping hour hand watch with power reserve indicator. The Vintage 123 Heure Sautante was the fruit of cooperation between Bell and Ross and the Swiss master watchcraftsman Vincent Calabrese.
Equipped with an automatic movement, this grande complication offered an easy, original way to tell the time. End of the collaboration with Sinn and autonomous production at Chatelain in Chaux des Fonds.

2003 - Bell & Ross paid timely homage to the ladies with the Mystery Diamond, that magically concealed the secret mystery of its weightlessness: A diamond floats and turns between the crystal and the dial to show the time.

2005 - Introduction of the BR 01 Instrument, the wristwatch born of an airplane clock.

Visit the official website of Bell & Ross