The "Unique Piece" enameled timepiece auctioned for 1,100,100 RMB
Rating:

52

%

100

0

with

233

votes
Published by
José Sousa
2725
on November 22th, 2012 at 06:42 p.m..
Do you like this?

Yes

0

Not so much

0

VILLERET UNIQUE PIECE
"The Unique" Blancpain enameled timepiece auctioned for 1,100,100 RMB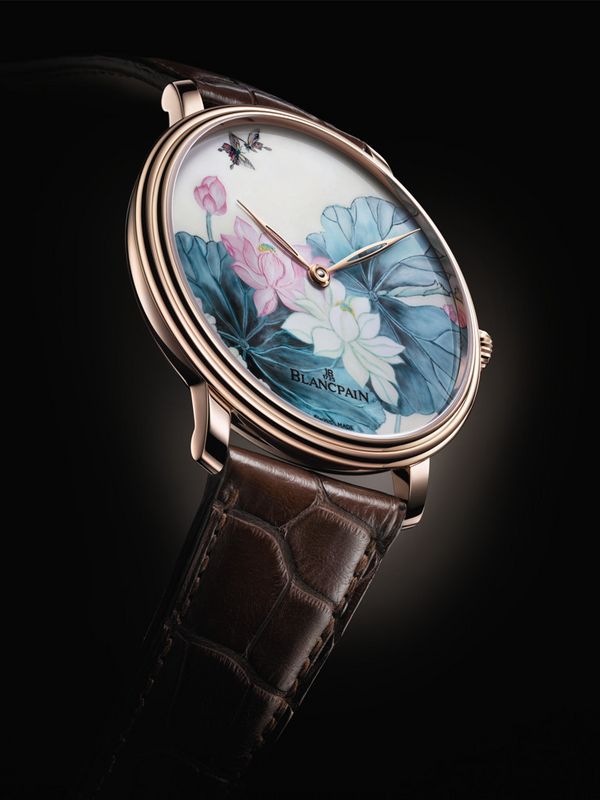 "The Unique" Blancpain enameled timepiece auctioned for 1,100,100 RMB during exclusive charity gala dinner in Shanghai.

In the name of emotion and life, Blancpain invited numerous celebrities to gather together at charity gala dinner in Shanghai.

The world's oldest watchmaking brand revealed and auctioned "The Unique", a unique piece integrating the distinguished craftsmanship of micro-painted enamel.

Blancpain executives, Chinese cultural scholar Liang Wendao, famous TV host Dou Wentao, as well as more than 300 people witnessed this historic moment when 1'100'000 RMB were raised and donated to Chinese most famous art troup, the China Disabled People's performing Art Troupe (CDPPAT)

Just as its relentless pursuit in fine craftsmanship, Blancpain has always held a strong commitment in social welfare, initiating numerous charity projects around the world for more than 10 years.

This year, Blancpain decided to pay tribute to the amazing self-improvement spirit of China Disabled People's Performing Art Troupe (CDPPAT), which marks a new start of the charitable chapter in China.

Founded in 1987, and traveling around the world with more than 60 countries visited, CDPPAT presents magnificent performances that showcased the beauty of life and the strength of going beyond its limit.

With this international top performing art troup and fine enameled watch illustrating a love story, emotion and fine arts were more than ever, gathered during this beautiful night.

The micro-painted enamel is undoubtedly considered as one of the most difficult traditional enamel processes.

This unique Villeret piece presented is made of 18K red gold. The aesthetic artistic concept of the dancing butterflies is endowed with brilliant lights by the gorgeous enamel and exquisite carving.

The back of the movement adopts the distinctive carving technique, outlining the vivid shape of a butterfly, while the written characters "Pièce Unique" demonstrate that this haute horlogerie masterwork holds great collection value.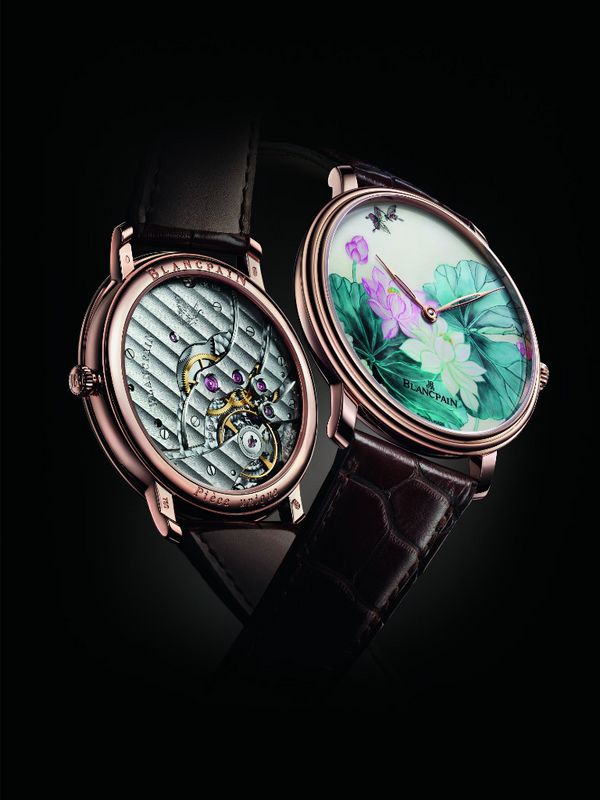 Regarding this event, Blancpain Vice President and Head of Marketing Mr. Alain Delamuraz said, "as one of the top watchmaking pioneers with grand brand vision, Blancpain is willing to dedicate itself to public welfare from the pursuit of the craftsmanship. The event was a new measure to initiate charities in China, and I sincerely hope that this profound love can retain its meaning and be continued into the future."

Distinguished Craftsmanship: Drawing a unique micro-painted enamel masterwork This time, Blancpain vividly recovered the classic image of the oriental painting on a dial with a diameter of 45mm by virtue of its skilled craftsmanship and extraordinary aesthetic attainments.

The top-level micro-painted enamel has a transparent and smooth luster, as well as an amazing and timeless hue that would never fade after years of use.

Blancpain's micro-painted master draw the patterns and shapes on the white enamel plate through highly magnified glass and by selecting top-class delicate brush strokes to reproduce the fine lines of the picture, following by the key steps to ensure the success or failure of the micro-painted enamel - painting and firing.

In order to endow the picture with freehand style of the traditional landscape painting, numerous tests in color mixing are implemented to ensure that the color will not change or fade after firing. Since the dial has no metal frame, it would be more difficult to handle color mixing and transition between different layers and even the slightest mistake will cause failure to the entire process.

Each step in the firing process also bears high risks, thus extremely close attention should be paid to the duration and degree of firing. As the enamel is extremely fragile, it may easily fall into small fragments during the firing process, thus this process demands highly trained skills and patience of the micro-painted masters.

Since no professional schools are dedicated to giving systematic trainings, enamellers can only become talented by virtue of superior talent as well as a great amount of effort. With only a few talents and elites in this industry, this ancient craftsmanship is rare and has become highly precious. Blancpain always strives to inherit the finest and most exquisite craftsmanship.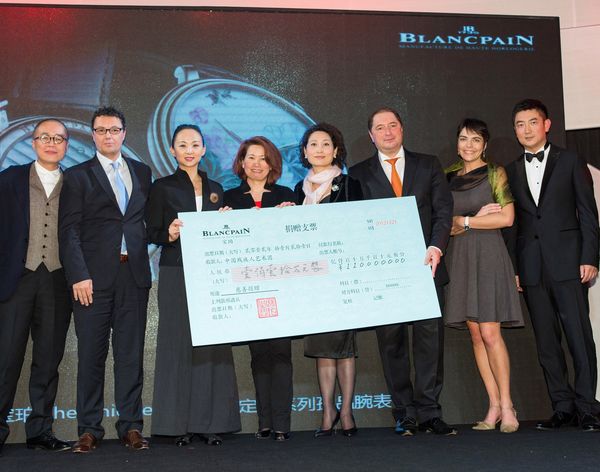 Social Commitment: A splendid chapter for charity and caring As a leader in the watchmaking industry, from the "Only Watch" charity auction to the environmental projects on marine life, Blancpain has been fully dedicated to supporting the welfare of the society and this gala dinner is a clear indication that Blancpain is opening a new charity chapter in China.

With profound hope to contribute and give back to society, CDPPAT also engage in a large number of public charity activities, and has set up a harmony fund "My Dream" with their own performance income.

Having been established for four years, the Troupe has donated RMB 8,800,000 to China's public welfare undertakings and USD 815,000 to the international charity.

Blancpain's Vice President of China, Mr. Liao Yu said: "Charity culture is similar to exquisite arts, which can arouse unlimited goodwill in people and play an unmatched and positive role in social progress. By adhering to the good will and tenacious spirit in individuals, CDPPAT demonstrates the beauty of arts to the world. Our continuous support to CDPPAT has highlighted Blancpain's positive attitude towards the cultural and artistic undertakings, and demonstrates the brands commitment to the charity brand belief for 'Love'."

At the dinner, the audience and guests were deeply touched by the optimism of the CDPPAT artists. Mr. Liang Wendao, a famous cultural scholar in China, shared his own opinions with the guests after watching these live performances. He stated, "Performances presented by CDPPAT have shown us the perfect fusion between art and soul. A group that is currently regarded as in need of care and help has presented us with amazing arts with their disabled bodies, inspiring our life through indomitable will and calling out with sincere emotions."