Blancpain get involved in The GOMBESSA Project
Last April 5th, globally renowned diver and naturalist Laurent Ballesta, equipped with a Blancpain Fifty Fathoms timepiece on his wrist and accompanied by specially trained divers and researchers from the South African Institute for Aquatic Biodiversity SAIAB, together with ten scientists from the Museum of National History and from CNRS, the French National Research Institute, all left for South Africa to undergo 40 days of deep water diving to meet ...
Rating:

55

%

100

0

with

369

votes
Published by
NorMan

3807
on April 10th, 2013 at 04:50 p.m..
Do you like this?

Yes

1

Not so much

0

What is the Gombessa fish?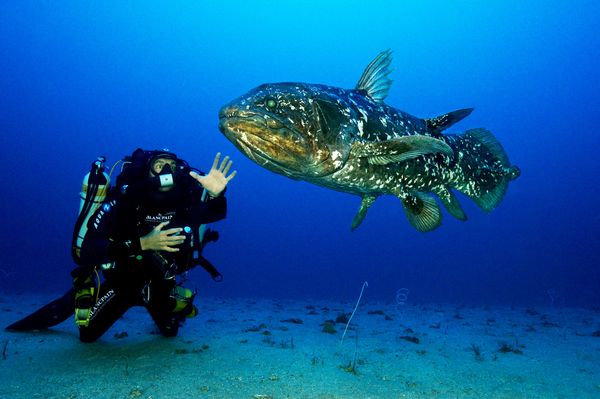 This peaceful giant, also called Coelacanth (its scientific name) can measure up to two meters long and was supposed to be extinct 70 million years ago!

But... this very rare fish was discovered alive in 1938 and is now one of the main zoological discoveries of the 20th century:

- The Coelacanth is considered as the 'transition animal' from back boned fish to nowadays four-legged vertebrate land animals (Obviously, not our ancestor so you can breath!)

- With its lobe fins and so called 'primitive lung', the Gombessa fish is the living testament to our forays within the primordial soup, 379 million years ago.

But why Blancpain is taking part to this scientific experience?

Each year Blancpain releases Edition Fifty Fathoms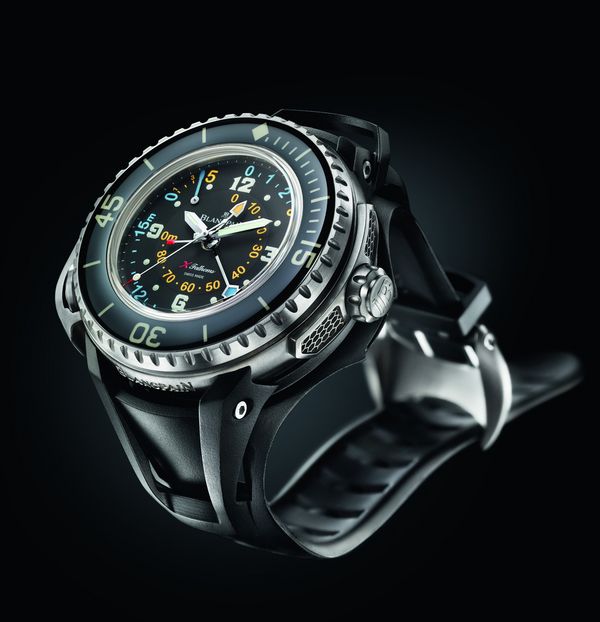 The Blancpain Fifty Fathom is dedicated to the underwater world, also distinguished by the quality of its photographs.

In 2012, Blancpain was key partner of the first World Oceans Summit organised by the Economist.

And now you might ask yourself Who is Laurent Ballesta?

Well, good question, here is the answer ;)

Born in 1974in the south of France, Laurent Ballesta is a well known marine biologist and diver.

He combines his passion for underwater photography with an impressive and rare aptitude for deep water diving. (He deep where most of use will NEVER go! We are speaking about -200 Meters deep, simply amazing!)

Press info: His work attracted the attention of the selection committee for the Historical Diving Society Hans Hass during his deliberations for his 2013 prize. Laurent Ballesta is globally renowned and admired by his peers due to his scrupulous attention to detail during his deep dives, his scientific expeditions and extraordinary photographs.
Source: www.coelacanthe-projet-gombessa.com