PERPETUAL CALENDAR BI-RETRO CHRONOGRAPH CR7
Franck Muller cr7 - Cristiano Ronaldo boasts his new Franck Muller
Rating:

51

%

100

0

with

175

votes
Published by
José Sousa
2725
on October 16th, 2012 at 04:42 p.m..
Do you like this?

Yes

4

Not so much

0

Franck muller cr7
FRANCK MULLER CR7 - PERPETUAL CALENDAR BI-RETRO CHRONOGRAPH CR7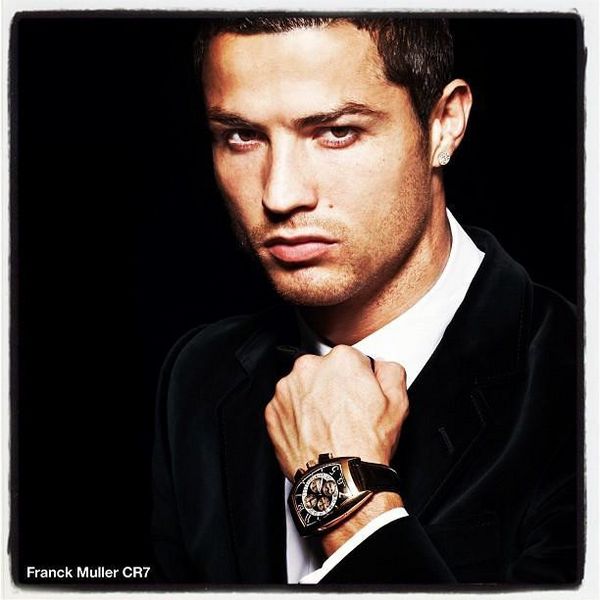 On the cover of our Espiral do Tempo Portuguese watch magazine:

Cristiano Ronaldo boasts his new Franck Muller:

PERPETUAL CALENDAR BI-RETRO CHRONOGRAPH CR7

An exclusive edition in rose gold limited to seven timepieces with a diamond-studded 7 on the dial and the Portugal & Real Madrid C.F. star's signature engraved on the case back.

Cristiano Ronaldo already has the honor of being one of the best soccer players ever.

Franck Muller paid homage to the Portuguese superstar with seven exclusive Perpetual Calendar Bi-Retro Chronograph timepieces.

At the ripe old age of 27, Cristiano Ronaldo is already one of the best footballers ever to play the game and one of the biggest icons in world sports.

Throughout his career, the mercurial Portuguese superstar has pushed soccer's limits with explosive displays that combine powerful athleticism with technical finesse.

These feats now have the distinction of being celebrated with an edition of seven sophisticated Franck Muller timepieces – the most exclusive and complicated limited series ever to be associated with a football player.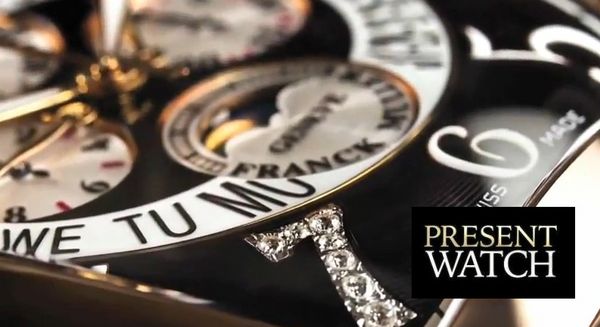 Cristiano Ronaldo is flattered.

"It's an honor to have such a special edition dedicated to me, especially from a prestigious brand like Franck Muller.

The symbolism of a perpetual calendar makes it even more important, because my career goal is to go as far as possible and perpetuate my feats.

Plus, this particular timepiece represents what we both are, Franck Muller and I.

Besides loving the brand, the man and I have a lot more in common.

We both have faith in our own capabilities, in our own potential."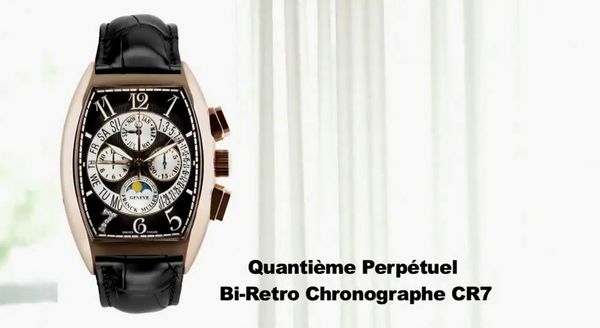 The Perpetual Calendar Bi-Retro Chronograph CR7 limited edition was officially introduced last week at the Franck Muller Group exhibition in Monte Carlo, at the same time Portuguese watch magazine "Espiral do Tempo" hit the newsstands with Ronaldo showing off his new signature timepiece on the cover.

The association between Franck Muller and Ronaldo is a natural one, considering the Genevan watchmaker's close ties with Portugal and his longtime attachment to football.

This love of the sport is displayed by acts such as sponsoring the acclaimed indoor Geneva tournament Coupe des Rois and issuing limited editions associated with prestigious clubs and national teams like the time members of the Spanish World Cup team each received a personalized Franck Muller.

The self-proclaimed "Master of Complications" is a fan of Portuguese weather, cuisine and football and frequently flies to Lisbon.

It seems natural that, following a limited edition dedicated to Real Madrid coach José Mourinho and the sponsorship of Tottenham manager André Villas-Boas, Ronaldo's feats would be celebrated as well.

However, in his case, it was done with an exclusive high horology timepiece that combines two complications:

A perpetual calendar symbolizing the striker's place among the best in history and the bi-retrograde chronograph underlining the sporty side of an opulent timepiece housed in a red gold, oversized Cintrée Curvex case with a contrasting black and white dial.

Ronaldo's fetish number – the 7 he wore on his jersey when playing for Manchester United – is set with diamonds, while the case back boasts an engraving of the player's silhouette and signature.

The series has already been sold in advance to collectors and the price was not revealed, but is estimated at around 110,000 euros.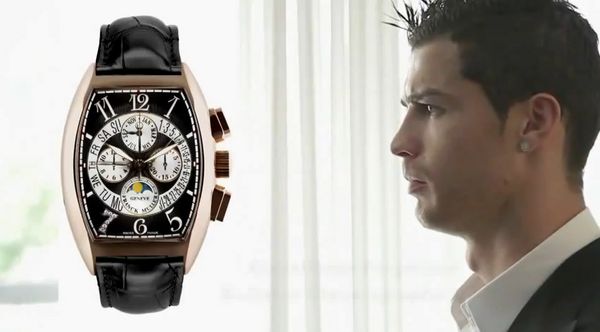 Ronaldo seldom gives interviews outside mandatory press conferences and sponsor-related duties.

Yet his passion for timepieces and the association with Franck Muller saw him making an exception for a cover feature that heralds the 40th issue of "Espiral do Tempo."

In the interview, conducted with Franck Muller sitting by his side, the Real Madridstriker talks about time, timepieces and how his taste in watches has evolved.

"I already had four or five Franck Muller watches and the fact that Franck Muller himself came over and gave me the first timepiece of a limited run made it even more special.

It was great that I had the opportunity to hang out with him, have lunch with him, and I learned a lot! Ronaldo revealed.

Actually, I didn't have any perpetual calendars in my collection.

My knowledge of haute horlogerie is not profound, but this limited edition and the conversations with Franck helped me realize the real extent of the mechanical complexity of a timepiece such as mine.

It's a top timepiece from a top brand…and top watches should be associated with top footballers," he joked.

Ronaldo also has the reputation of being a fashionista, yet his taste has become more sober.

"My taste in watches changed quite a bit throughout the years.

I used to also like diamond-studded timepieces, for example.

Now I favor another kind of timepiece, more classic, elegant, with a sleek design.

My taste changes a lot with age, we grow up and keep on learning, observing.

I also like to live my own age, though – I won't be 27 forever.

The choice depends on what I'm wearing, the colors, my frame of mind on a given day.

And the clock is always running:

My life depends a lot on time.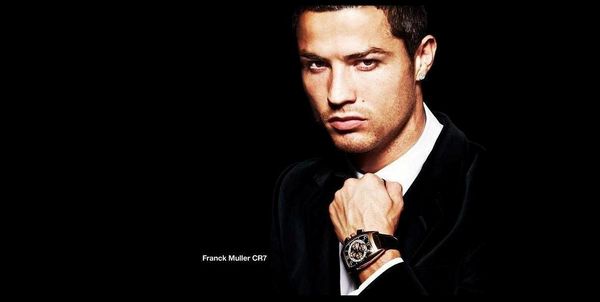 Everything I do is related to time, how much time I spend doing things and what I can do in the time I have available.

On the football pitch, for example, everything is decided in a fraction of a second during a penalty kick; at other times, when our team is winning and we need to secure the result, the clock seems to stop and each minute feels like a whole hour."

Don't let Ronaldo's matinee idol looks, playboy reputation and extraordinary talent fool you; he is a highly disciplined athlete who is rather uncompromising with his scheduling.

"I like to always be on time, and I feel the urge to be punctual, the British way," he says.

Franck Muller adds, "His talent allows him to outdo everyone else, but he keeps on working and exceeding his own records.

From where he's standing, he is actually competing against himself."

It seems Ronaldo is not alone; he has time on his side – or, at least, a certain timepiece on his side.

"It's a watch for a lifetime!"

ARTICLE: Miguel Seabra in WORLDTEMPUS
Source: www.presentwatch.com