In 1980, Carlo Crocco created the Hublot watch in gold, fitted with a natural rubber strap
Rating:

53

%

100

0

with

288

votes
Published by
NorMan

3807
on December 3rd, 2008 at 03:24 p.m..
Do you like it?

Yes a lot

0

Not so much

0

This watch in gold was a first in the history of watchmaking, and has now become the pioneering inspiration for a very successful style of watchmaking.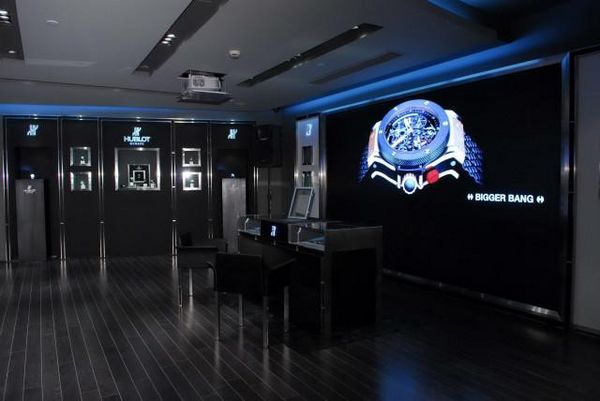 The porthole-shaped watch case combining polished and brushed metal, the minimalist black dial, and the distinctive black natural-rubber strap came to symbolise the Hublot watch.

Members of royal families were immediately enthusiastic about Hublot and were soon emulated by numerous celebrities the world over. Carlo Crocco had taken a gamble, but in just a few years Hublot watches joined the elite of leading watchmaking brands.

Three years of research were necessary to create the unique strap and to demonstrate the exceptional
properties of natural rubber, which seems to regenerate when in contact with the skin.

The two parts making up the strap are tailor-fitted at the time of purchase. They adapt instantly to
the client's wrist with ease and comfort, offering the wearer a unique experience.

In the mid-90s, rubber became the focus of interest of the leading watchmaking brands, as reflected by the large number of designs. This validated the choices that led to the creation of Hublot watches.

As far as the brand is concerned, rubber is not a fashion phenomenon, but rather the perfect embodiment of the philosophy, lifestyle and brand image it had developed
from the beginning.

Hublot remains one of the last independent family-run watchmaking businesses offering a unique single-product concept. Unbounded creative freedom enables Hublot to preserve its unique personality and to widen its range with an impressive array of collections, some featuring specific complications, and some available only in limited editions.

Having become absorbed in his design work and many activities for the MDM Foundation – a charity helping deprived children around the world – Carlo Crocco set out to find the man who could take the helm of his watchmaking business.

At that time in late 2003, Jean-Claude Biver decided to take a year out to reflect and rest a little. But this man finds it difficult to do nothing! It was then that he met Carlo Crocco, and they immediately got on well.

Thus, in May 2004, Jean-Claude Biver took up his position as CEO, becoming board member and minority shareholder in Hublot watches. He had many innovative and promising
ideas for developing the brand.

Jean-Claude Biver is one of those rare men who have left a mark on Swiss watchmaking. Born in Luxembourg on 20th September 1949, his family moved to Switzerland when he was 10 years old.

Freshly graduated, he arrived in Le Brassus. The Joux valley, birthplace of fine watchmaking, was to have a major influence on the direction his life would take.

He immediately settled in, taking up residence near a farm, which years later was to become Blancpain headquarters. He married in 1979 and remained in the valley.

Jean-Claude Biver has been involved in the watchmaking industry since 1975; first with Audemars Piguet, and then with Omega. In 1981, with his friend Jacques Piguet, he
took over the then dormant Blancpain brand.

Ten years later the company was flourishing... the history is not finished.

Visit the official website of Hublot