Strength and history with the Avigation Oversize Crown by Longines
Longines manufacture introduce The Longines Avigation Oversize Crown, an aviation watch mixing aesthetic and quality for the exigent pilot's needs
Rating:

67

%

100

0

with

267

votes
Published by
NorMan

3806
on September 24 2013, 17:34.

Do you like it?

Yes a lot

1

Not so much

0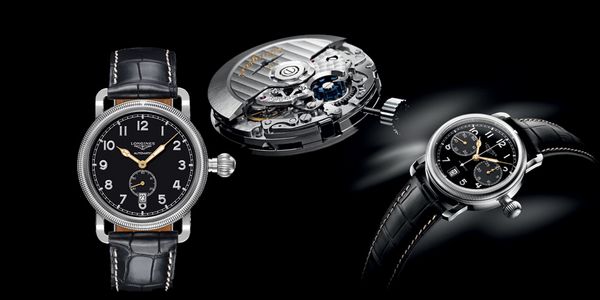 Based on the model produced by a Longines during 1920 and 1930, known as the Avigation Watch Type A-7 the The Longines Avigation Oversize Crown includes several features in order to please the aficionados of aviation watches and pilot timepieces.

Picture of the original Avigation Watch Type A-7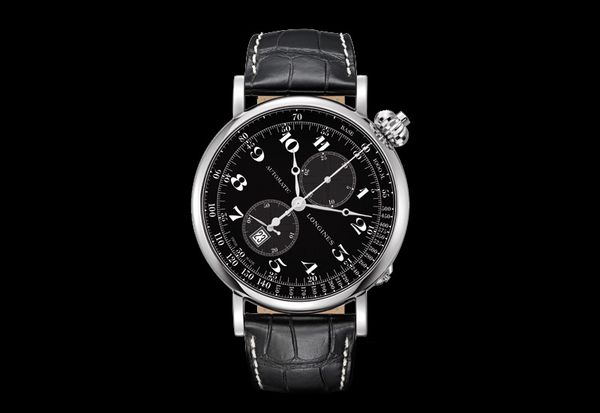 What's new with this new Longines Aviation model?

The case is a 41 mm diameter (yes, some people might say it is too small and a 48mm will be much better, but do not forget that this is a pilot watch and it needs to be comfortable to be place under a military uniform), with a typical black dial and white numerals

It is pretty luminous at night so it is very easy for the pilots to read the time even in the darkness of the cockpit.

Even if we do not consider this watch as a real limited edition (Read or article on this specific subject for more information) each piece is numbered.

Regarding the bezel, as you can see on the pictures below there is a single index that can be turned either to the left or to the right (or should we say to the east and to the west? :) in order to give the possibility to the pilot to set his reference points in any conditions.

We would like also to point out that the bezel of the Avigation Oversize Crown offers a great precision while manipulating it.

Why an Oversize Crown far from the bezel?
Put a pair of pilot gloves, and try to manipulate the bezel without touching the crown nor the winding system, and you will easily understand why Longines Watches has made a very good choice by putting the crown "far away" from the case.

In the original model, this bezel enabled the pilots to record time data when chronographs were still rare, as well as to record the times of important events when they were on a mission or, then and now, times of meetings.

The new Longines Avigation Oversize Crown is pretty similar to the vintage one produced in the 20's except that the case which had an inclination of 45 degrees is now perfectly straight. The movement is a self-winding mechanical and available in three stainless steel versions to satisfy the most demanding customers.

Prices: On demand

(Click pictures to enlarge in HD)

If you go for the basic version you will get: the hours, minutes and seconds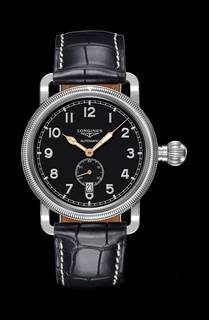 The second model has a second time-zone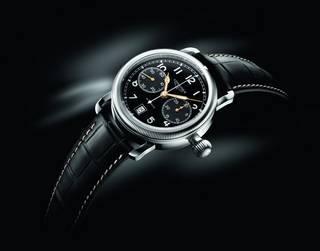 Finally the third model is a single push-piece chronograph fitted with the Longines' exclusive column-wheel chronograph movement L788.