Seiko 100th Anniversary Ananta Chronograph
Seiko Ananta 100th anniversary chronograph released to celebrate 100 years of Seiko.
Rating:

53

%

100

0

with

346

votes
Do you like this?

Yes

0

Not so much

0

This year sees Japanese watch makers Seiko celebrating a 100 years since the release of there first ever wrist watch, the Laurel back in 1881.

To celebrate this milestone the company is releasing a range of special edition watches one of which is the Ananta. First released in 2010 for the global market the company has decided to release a special edition version inspired by the cultural history of Japan. For this 2013 chronograph version Seiko have chosen a design which evokes the age of the samurai.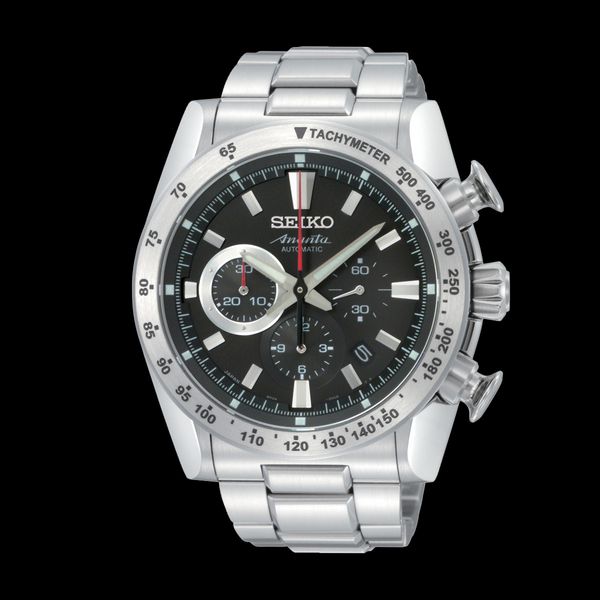 The company has been inspired by the story of Masamune Date, who is considered to be the ultimate daimyo in Japan. Daimyo were the regional barons in early 17th century Japan. Date's story in its self is remarkable; at the age of 14 he fought his first campaign and then succeeded his father as daimyo aged just 17. He also founded Sendai, one of Japan's greatest cities. Date was also responsible for a sea borne diplomatic mission that reached as far as the Philippines, Spain and even the Vatican City in Rome. One of his trademarks was the large crescent moon emblem which topped his helmet. It is this trademark which has been featured on the Ananta.

Each timepiece features a dial which has been hand-lacquered by Japanese artist Isshu Tamura, who is an expert in the Kaga Makie style of lacquering. According to the company the dark blue color of the dial is absolutely unique, as this color has apparently never before been produced by the artist. The dark blue color has been chosen to evoke the richness of the night sky and to contrast with the sparkling crescent moon which has also been painted onto the dial using the same lacquer technique.

The dial is important to this particular model as it is considered to be the perfect expression of Seiko's dedication to refinement and innovation. The combination of power and serenity serves perfect metaphor for the life of Masamune Date. The cases and hands of Ananta watches are inspired by the katana (or samurai sword) the weapon used by the samurai's.

The Ananta is powered by Seiko's mechanical chronograph caliber 8R28. It features a column wheel and a vertical clutch hammer which ensures the perfect synchronization of the hands' fly back. Seiko produced movements are often considered by many to be better than many Swiss made movements. The sapphire crystal has an anti-reflective coating which eliminates 99% of light allowing the wearer the perfect view of the watch as the coating makes it perfectly visible even in bright sunlight. It is also water resistant to a depth of 100 meters.

The Ananta is limited to 300 pieces world wide.

Source: www.thewatchhut.co.uk