Interview with Boris Pjanic
Time to have a talk with Boris Pjanic, well known watch aficionado and vintage watch collector
Rating:

54

%

100

0

with

329

votes
Published by
NorMan

3807
on December 6th, 2013 at 02:22 p.m..
Do you like this?

Yes

0

Not so much

0

Interview with Boris Pjanic about the world of vintage watches and watch collectors.

Dear Boris, could you just give us a short introduction about your background and why/how you started collecting vintage watches?
Boris Pjanic
I moved to the United States in 1995, got my MBA in Chicago. Starting in 1998 I got my first better watches, such as an Omega Speedmaster, and some Rolexes including an early Submariner 5513 and a Submariner 1680 with red writing which I unfortunately lost during a robbery when visiting my parent's in Germany.

Rolex Submariner 5513 & Submariner 1680


What was the first vintage watch you ever bought?
My first vintage watch was a Rolex Submariner 5513 from about 1970. I thought that was close to my birth year but realized, it was not exactly my birth year nor day and therefore sold it quickly for a profit.

How would you define a good vintage piece?
A good vintage timepiece should be authentic, original to the time it was issued and smile at you. What I mean with that is that it should have a beautiful face, the dial, the hands, the aura and looks of the watch need to be attractive. Matching hands help to look attractive. I prefer dials in really good condition. No cracking.

Could you give us an "average" price to get a decent vintage watch?
Well, that is a very complex question while it does sound easy. Everybody has their own idea of a decent vintage watch. But let's talk about Rolex. A nice vintage Rolex can be starting from about 2000 USD for a Datejust to over 6000 USD for a GMT or Submariner.

Could you tell us a bit more about your collection, brands and models you own?
I own watches from all kinds of brands. Heuer, Rolex, Omega, Breitling, etc..

What are your favorite brand(s) and model(s) from your personal collection?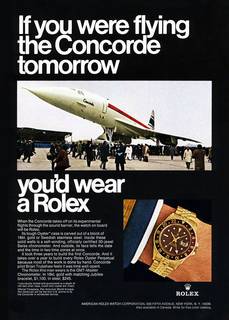 My favorite vintage watch is a 1968 GMT (They call it the Concorde GMT, I think because the advertisement showed the watch with a Concorde) in 18k Gold with straight hands, a dial made of enamel, exactly the watch that was used in the 1968 advertisements for the GMT, using so called Concorde hands (straight hands).
The enamel dial is very special and rare, and has a much different look, which I find definitely more appealing than the usual nipple dial.

What other model would you love to have in your collection and you are still missing?
The list is endless so if we want to speak about this, we have to make a separate interview. ;)

Speaking about the "inside" – what would be one of your favorite caliber and why?
The most beautiful movement is the Datograph movement, caliber 951.1.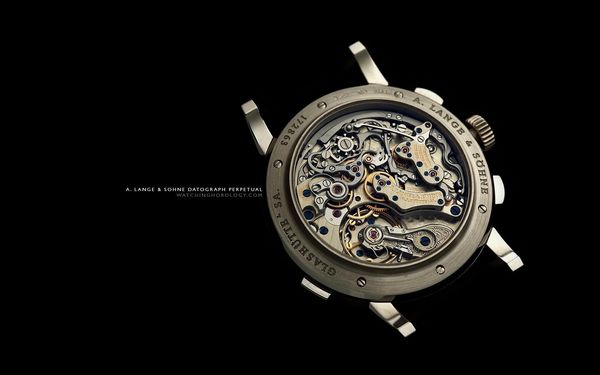 The newest caliber 951.6 is not less beautiful. When you look at the execution of this movement, it is amazing to see the play between blued screws, red rubies, and the mechanical function of the flyback. I cannot imagine any more beautiful movement...

When looking for a vintage timepiece on the net, it is not rare to face the term "marriage" watch, could you explain us what is it about exactly?
A marriage is a watch that has been put together by parts from either different makers or different watches. Among collectors, a marriage is considered as not authentic and they tend not to like such watches. In the early 1900s and even later, marriages were quite common.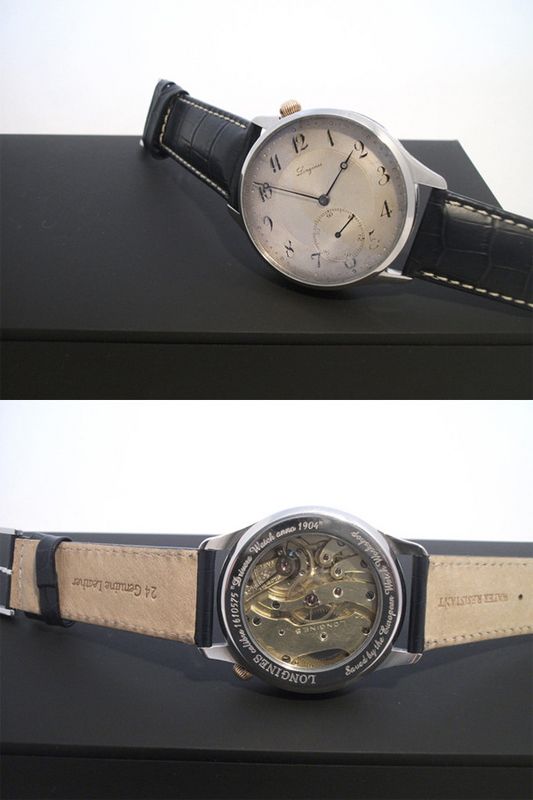 Example of marriage watch saved by the European Watch Worshop
Beautiful classical Longines 1904 timepiece with new watchcase made by the EUWAWO. This watchcase is in solid stainless steel and a back glass to admire the movement of this vintage timepiece. (Photos credits: EUWAWO)

When purchasing a vintage timepiece, what brands would you recommend in order to be sure to get a "valuable" model?
I know everybody thinks of Rolex when talking about keeping value. Not only does Rolex keep value, but they are robust, sturdy, and easy to repair. I think it is safe to say that most Rolex Sportsmodels as well as Datejusts and Day Dates tend to keep their value.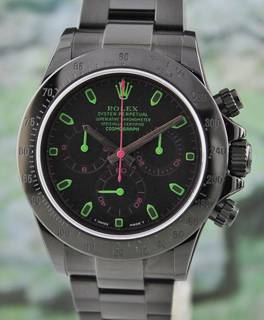 What would be a great advice for anyone looking for a quality vintage timepiece and what are the mandatory things to look for, what parts of the watch we should look at first?
This is not an easy question, and not an easy answer. Fact is, judging a timepiece, especially vintage watches, has become a science. There are some clues, but final assurance about originality and authenticity is a complex approach. It is paramount that the parts are original. Vintage timepieces tend to have the largest part of their value in the dial. So the dial must be matching, authentic, and in good condition. The market is changing and collectors are looking more and more for better quality.

What problems/aspects in a watch should just be a sign to "run away and don't buy!" ?
If you can spot water damage, be careful. If Tritium has started to call off, run away. If the seller is dubious, stay away.

Nowadays, many people are buying online, do you have any advice for people looking to purchase a vintage watch on the net, is it safe?
Buy the seller! That is key! What do I mean by that? It means you should look for a trusted and knowledgeable seller. Second, you should study yourself or find someone who is knowledgeable about the watch you like to buy. Find references about your seller as well.

How hard is it to fix a broken vintage watch and find a watchmaker to fix it, any recommendations?
It is getting harder with time as parts are harder to find. Some watch manufacturers have good vintage departments, Heuer and Rolex still fix vintage watches. I am not sure about others. There are still good independent watchmakers out there, sometimes it takes time to find them.

How much does it cost to maintain a vintage watch (+/- mechanism)?
It can cost anything. From a couple hundred Dollars to anywhere in the vicinity of 5000 Dollars. It depends on what breaks, and the kind of watch, if it is a complicated watch etc...

Would you consider buying vintage watches as an investment?
Yes, I would. I think there is still potential. But, and this is a capital "BUT", you must study, learn, and spend a lot of time researching to figure out what and which models and brands are good as an investment. In the end, there is risk, and there is no guarantee.

It seems you are a member of Gevril Group, could you please explain us what it is about, and is it also related to vintage timepieces?
Gevril Group is a large US distributor of all kinds of watch brands, I think they represent about 30 different Swiss watch brands. I write online articles for them, and when I visit Baselworld, I compile information and pictures for them.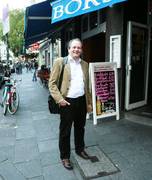 Thank you Boris!
Boris Pjanic blog
WatchesAndArt
www.watchesandart.com

Boris Pjanic's favorite watch available in the slideshow below
The Rolex Concorde GMT 1968 - This watch was made like that only in 1968, there are not many left, when you look at the Hands, they are missing the Mercedes star, and are called Concorde Hands. The reason, this watch is called the Concorde GMT is because the exact same Kind of model was used in the Concorde Rolex advertisement in 1968, I do possess the original advertisement as well. I could make a scan if you are interested.

The dial on this watch is made of enamel, it Looks very different from a regular nipple dial, you can see that when you take it out and compare it to the regular dial which I have done. So I am proud to have such a rare Piece in great condition. The bracelet has no Stretch and is like new. It is my Rolex that I never want to sell.