Panerai Officine opening in Beverly Hills
Rating:

51

%

100

0

with

197

votes
Do you like this?

Yes

0

Not so much

0

The renowned Florentine company presents its exclusive watch creations on the legendary Rodeo Drive, Beverly Hills' temple of shopping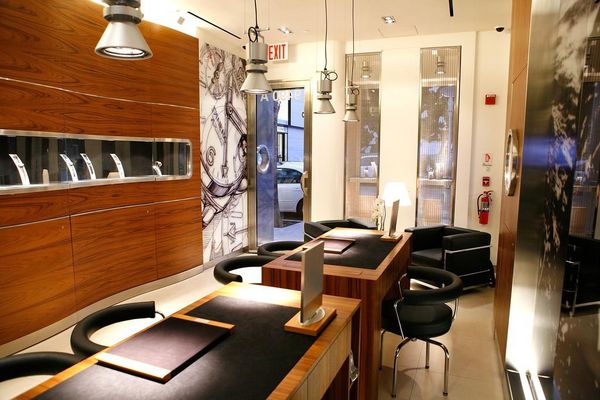 The leading Italian company in the high-end sports watch sector is reopening the doors of its famous boutique in the Californian metropolis, originally inaugurated in the spring of 2005, following its renovation.

The new Los Angeles Panerai Boutique is located in one of this metropolitan giant's must-see destinations, Rodeo Drive, the most famous shopping street in the world.
In a unique atmosphere, the Panerai Boutique presents in Los Angeles its most recent and exclusive creations.

The Panerai collection of fine watches is commanding growing attention on international markets, attracting the interest and passions of collectors and enthusiasts from all over the world.

A purely Italian success achieved thanks to a perfect balance between state-of-the-art technology, impeccably sound mechanisms and elegant lines characteristics of watches whose fame has also reached Internet, where the websites and exchanges of information are multiplying, lending the watches themselves a kind of mythical aura that transforms them into true cult objects.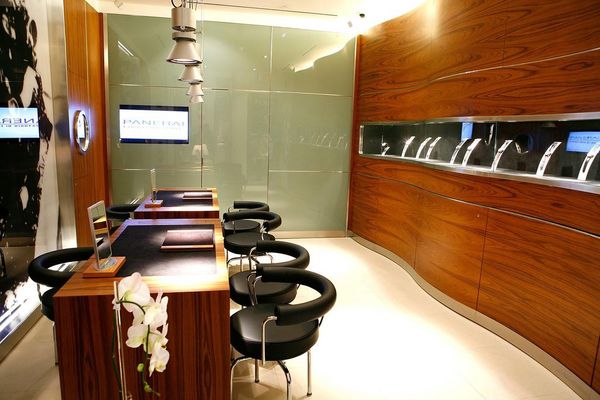 The excellence of Panerai watches has contributed to the creation of a brand that is appreciated in all international arenas of fine watch making.

The Panerai Boutique in Los Angeles is characterised by an Italian design inspired by the sea, the element that has always accompanied the history of Panerai watches, originally conceived for military use.

Shop windows that take on the shape of ocean waves, furnishing details that echo diving suits and divers' equipment, and porthole-shaped display panels recalling yacht fittings all form part of a nautical style that is elegant and minimal at the same time.

Among the materials used, teak and steel are predominant. These are used against wire mesh panels, back-painted walls recreating the surface of the water, and graphic inventions stylizing the shape of the watches themselves.

The Los Angeles Panerai Boutique presents a selection of limited edition watches, with a particular focus on the models fitted with movements of exclusive Panera