Vacheron Constantin and the Opéra National de Paris
Vacheron Constantin celebrate Béjart and the Opéra National de Paris at the Opéra Bastille
Rating:

52

%

100

0

with

233

votes
Do you like this?

Yes

0

Not so much

0

In its capacity as Patron of the Opéra National de Paris, Vacheron Constantin, the world's oldest watch manufacture, received several hundred guests for the première of Hommage à Maurice Béjart.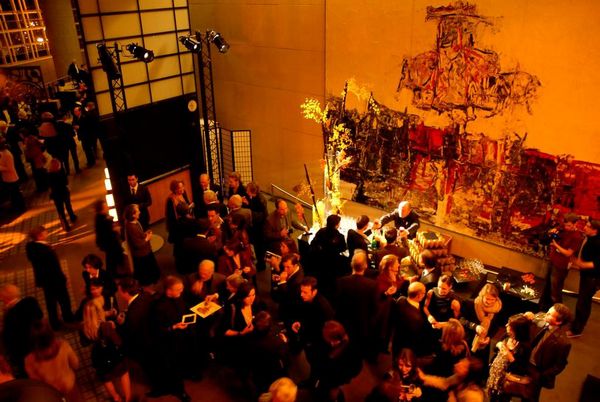 The event took place on Tuesday, 9 December at the Opéra Bastille in Paris and was attended by Gerard Mortier, Director of the Opéra National de Paris, Brigitte Lefèvre, Dance Director, Juan-Carlos Torres, Vacheron Constantin's CEO, Marc Guten, International Director, and Jean-Yves di Martino, Vacheron Constantin's Director in France.

In front of a packed, emotional audience – it was the first time that the troupe had performed any of Béjart's ballets since his death in Lausanne in November 2007 - two unique Maurice Béjart ballets, Adagietto and Le chant du compagnon errant, were performed just for the première, along with three of his celebrated choreographies, Serait-ce la mort?, L'Oiseau de feu and Le Sacre du Printemps.

Standing out among the guests was Farah Pahlavi, the last Empress of Iran.

Also present were Gil Roman Director of the Béjart Ballet Lausanne, Patrick Poivre d'Arvor, Victoria Abril, Samuel Le Bihan, Evelyne Bouix, Guy Bedos, Philippe Lavil, Emmanuel de Brantes, Gérard Holz, Nelson Montfort, Antoine Duléry, as well as Ulrich Lehner, Switzerland's ambassador in France who, accompanied by his wife, had kindly accepted the Geneva manufacture's invitation.

After the performance, the guests were invited to the top floor of the Opéra Bastille for a private reception hosted by Vacheron Constantin....