WRYST Extreme Sports Timepieces
WRYST EXCLUSIVE & DISTINCTIVE SWISS MADE TIMEPIECES ARE DEDICATED TO EXTREME AND ACTION SPORTS.
Rating:

54

%

100

0

with

337

votes
Published by
NorMan

3805
on October 18 2012, 18:30.
Do you like this?

Yes

2

Not so much

0

Now introducing the first ever extreme watch wearing experience.

THE WRYST

The first watch brand exclusively developed and engineered to enhance your extreme, freestyle and action sports. WRYST Swiss made timepieces premier with the exclusive WRYST Airborne "FW" Collection - From development to production, the signature contoured case, movement, dial and rubber strap is created for extreme sports.

Owner at WRYST and renowned luxury watch designer, Jacques Fournier, created a watch brand to fill a void in the watch market:

"I became a watch designer mainly because I could see much more potential in timekeepers than the industry has always had offered. Since I have created many designs for other brands, I wanted to design and wear the watch I always wanted to wear and never really found, and offer it to others at an affordable price."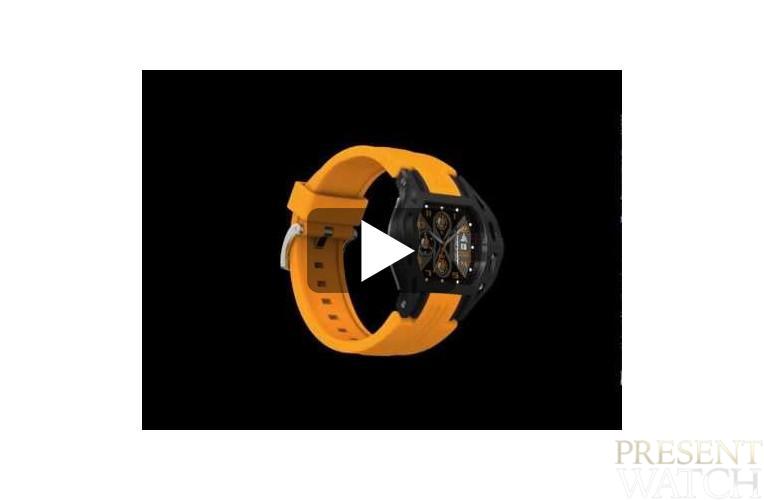 WRYST is THE watch for your heart stopping, hair raising adrenaline pumping adventures.

Plummeting down snow covered slopes; spinning airborne at ramp's peak; free falling beneath cloudless skies; tempting gravity and testing limits to near breaking point as a surge of adrenaline courses through body heightening senses and readying muscles for split second death defying decisions.


Timing is critical. Timekeeping is crucial.

Every aspect of the WRYST Airborne is created and developed to ensure maximum efficiency and protection during extreme sports.

The watch is presented in a black leather box lined with white fabric. Within the box, a USB card provides the limited 2 year warranty and a clear instruction manual as well as a handy screw driver for strap change.

For a timepiece of this caliber one may expect high prices only affordable to the select few, but Jacques Fournier of WRYST watches is dedicated to providing extreme and action sport timepieces at affordable prices.

The WRYST Airborne Limited Edition FW3 to FW5 is available to you, but don't wait too much...

Price for the Limited Edition FW3 to FW5: $750.00 limited to 75 pieces
Price for The WRYST Airborne FW6: $650.00

Jacques Fournier, Owner at WRYST has achieved a profound balance of aesthetics and functionality resulting in the perfect timekeeping extreme sports companion.

"WRYST Watches ARE extreme and action sports timepieces you can afford"

Important: WRYST watches might be available very soon in the new E-Shop, on www.Presentwatch.com!

THE WRYST Technical details
. The unique technical 45mm stainless steel case accentuated with a perforated extended bezel is coated with DLC (Diamond like Carbon)- a cutting edge material which elevates resilience and increases scratch resistance.

. A signature WRYST dial exuding a palpable energy boasts three sub dials driven by a high precision chronograph quartz Ronda 3540D movement. A chronograph is essential for extreme sports when calculating elapsed time between two points.

. Bold Arabic numeral hour markers and long hands are meticulously designed to ensure maximum clarity at a glance. Hour and minutes hands are coated with lume (glow-in-the-dark substance) as well as lump dots punctuating the hour markers ensuring adequate read out in dim conditions.

. The dial is protected by a cutting edge K1 mineral crystal glass which provides optimum scratch resistance. As WRYST is a watch dedicated to extreme sports, it uses the KI mineral proven more shatterproof than sapphire crystal and treated with an anti-reflective coating to reduce glare.

. For ones watery extreme sports, the WRYST Airborne is water resistant to 100 Meters.

. 22mm rubber straps provide maximum comfort about the wrist and maintains optimal wrist mobility required by extreme sports and is buckled to the wrist. Both strap and buckles are attached by solid SST screw bars.