2012 Blancpain racing season
SPECTACULAR SEASON OF RACING FOR BLANCPAIN COMES TO EXCITING END IN NAVARRA
Rating:

52

%

100

0

with

254

votes
Published by
NorMan

3807
on October 15th, 2012 at 12:13 p.m..
Do you like this?

Yes

2

Not so much

0

A glorious 2012 Blancpain racing season came to a close in spectacular fashion at the Circuito Navarra in northern Spain today. Champions in both the Blancpain Endurance Series and the Lamborghini Blancpain Super Trofeo were crowned after some sensational racing.

Every second is vital in motorsport and Blancpain, Swiss watchmaker, is proud to be the official timekeeper offered clock to the winner.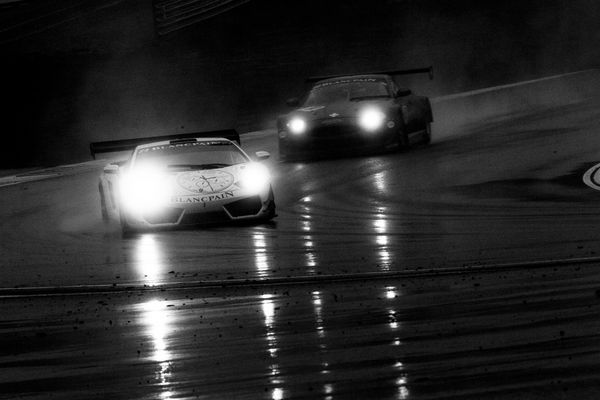 In the Pro-Am class of the Blancpain Endurance Series, WRT Audi were crowned team champions while Stephane Ortelli, Christopher Mies and Christopher Haase took drivers honours. The Blancpain Reiter Lamborghini had a great to finish in 9th place in the Pro Cup class in dry and then wet conditions.

A red flag brought the 2012 season to an early conclusion due to standing water on the track made it difficult for Peter Kox, Jos Menten and Stefan Rossina.

Cédric Leimer, racing for Autovitesse Garage R. Affolter, was crowned 2012 Lamborghini Blancpain Super Trofeo champion after rounding out his season with a second place in the first race of the weekend, thereby opening up an unassailable lead in the points table.

Victory in the first race went to Adrian Zaugg in one of his most dominant performances of the year, leading from pole to flag. Automobili Lamborghini's President and CEO, Stephan Winkelmann hosted a press conference at the Lamborghini Blancpain hospitality village this morning, to outline plans for the 2013 Super Trofeo, before presiding over the unveiling of the Gallardo LP 570-4 Super Trofeo 2013 race car.

Many special and interactive entertainments were on offer at the popular Lamborghini Blancpain village in the paddock this weekend. Passion and competetive instinct is central to the Blancpain ethos and many Blancpain guests shared their collective experience at the track by visiting the Blancpain Reiter team to witness preparations for the final race of an eventful season.