CACHEUX 8 - A tribute to number eight
Rating:

66

%

100

0

with

389

votes
Published by
José Sousa
2724
on May 25th, 2012 at 06:25 p.m..

Do you like it?

Yes a lot

2

Not so much

0
Cacheux Haute Horlogerie presents: CACHEUX 8 WATCH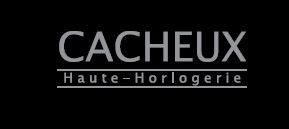 8 - MYSTERY AND MAGIC FIGURE

In China the figure 8 is above all a lucky charm in the life and in the business.

In China, many different characters pronounce in the same way in some tones near.

The figure 8 pronounces "ba" in mandarin that we can move closer to the sound "fa" in Cantonese.

This means growing rich or prosperity.

The figure eight is also a symbol of final balance.

In Asia, it represents 8 beams of the law Boudhique, 8 rules of the "Chou-King" way, 8 Ministers of the Chinese Empire, 8 petals of the lotus, 8 pillars of the sky, 8 cardinal points, etc.

CACHEUX 8 - A TRIBUTE TO NUMBER 8

This very limited series with only 8 numbered timepieces is a very great tribute to the figure 8, this white golden figure 18 carats is centered on the dial the magnificent buckle of which hands, by their movement, finalize characterizing this figure.

This some numbered timepieces crystallize around them an impressive number of figure 8:

- 8 timepieces only all over the world

- 88 grams of white gold 18 carats

- 8 carats diamond

- Golden figure 8 in 18 carats in the center of the dial

- Symbol "ba" on the dial and on the crown

- 8 months of achievement

The heart of Cacheux 8 is a real small marvel of high watch-making by the fact that this tourbillon possesses a power reserve more than 120 hours, exceptional duration in it self for a tourbillon which, here, is delivered by one and a single barrel, a unique technical exploit.

8 months is necessary to realize and be able to wear on the wrist one of theses 8 magnificent watches.

A word about the Founder: Fabien Cacheux

The story started in March 2010 when Fabien Cacheux presented in the national press his first timepiece drawing: the Galibier GT.

This drawing was publicized through the web sites and blogs of French watchmakers and was quickly taken up by numerous other websites internationally, most notably in Brazil, Russia, Great Britain or the USA.

Following this success, Fabien Cacheux developed others projects such as the "Silver Arrow" or "The Beast".

This led to considerable pressure from journalists and potential clients in many countries, the pressure was so great that Cacheux asked himself:

Why not actually make and market these watches?

This led to the birth of the Company CACHEUX Haute Horlogerie in early 2010.

The company Cacheux Haute Horlogerie is based in Laval (France) where the pieces are designed.

The technical design and planning is carried out by a design office near Besançon, France.

Each Cacheux Timepieces is built and finished in Switzerland.

Clients expect the label "Swiss Made" on a product of this quality, and the entire manufacturing and assembly process allows the pieces to bear this title.

TECHNICAL DETAILS of the CACHEUX 8 Watch
LIMITED AND NUMBERED EDITION OF 8 PIECES

REFERENCE:
Cacheux 8

MOVEMENT:
Tourbillon movement
Mechanical movement
Manual winding
Visible movement trough the back

JEWELS:
21 jewels

VIBRATIONS:
21.600 vph

POWER RESERVE:
120 hours (5 days) on 1 barrel

FUNCTIONS:
Hours and minutes

CASE:
18 carats white/pink yellow gold or platinum 950
Edition number engraved (1/8 to 8/8)
Personal message to be engraved

Total gold or platinum
750/1000 white/pink/yellow gold or platinum 950
Weight: 88g

CASE BACK:
Sapphire crystal, anti-reflective
Visible movement trough the back

DIAL:
Black
Central 8 made from 18 carats white gold
8 carats diamond
Hours and minutes centred
Visible tourbillon at 6.00

GLASS:
Sapphire crystal, anti-reflective

WATER RESISTANCE:
5 Bar = 50 meters

STRAP:
Large choice of leather, satin and colour

Published by José Sousa