The company employs a staff of 20, nine of whom are watchmakers and technicians, the guardians of Louis Erard's expertise
Rating:

52

%

100

0

with

250

votes
Published by
NorMan

3807
on December 17th, 2008 at 03:46 p.m..
Do you like it?

Yes a lot

2

Not so much

0

Louis Erard History

This expertise is made available to a few large brands for whom Louis Erard assembles watches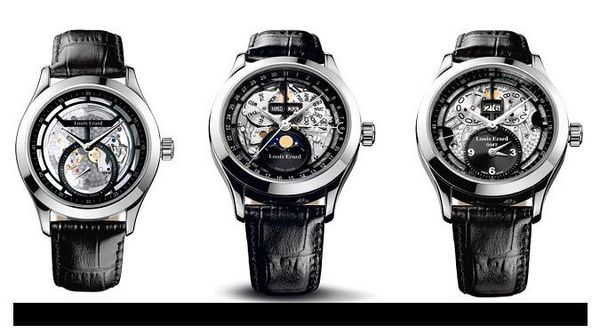 The best is still to come with the 50,000th watch since the brand's comeback leaving its workshops in November 2007.

At the same time, it will be launching its new 1931 – Evolution line as well as its first line of ladies' watches, Emotion.

2006
To celebrate its 75th anniversary, Louis Erard is reinterpreting its 1931 Collection in four new models and marking the event by replacing steel with gold.

2003
After 10 years' silence, the Brand is taken over by private investors and ready for relaunch

1992
The company changes hands following serious financial problems, and transfers to Le Noirmont (JU)

1980
More sustained effort is put into the Louis Erard brand, with some success on the Asian markets

1942-1980
The main business remains casing for third parties

1945
The company becomes a public limited company

1942
Separation of the Louis Erard and André Perret families

1937
The company employs over 60 people

1931
Production of the first watches under the Louis Erard brand

1929
Formation of the Louis Erard company
Company name: Louis Erard & André Perret à la Chaux-de-Fonds (NE)

1893
Birth of founder Louis Erard on 16 February