A beaufiful masterpiece from MbandF
NOW WITH AN EXTRA DOSE OF POISON
Rating:

51

%

100

0

with

159

votes
Published by
José Sousa
2725
on August 14th, 2012 at 03:30 p.m..
Do you like this?

Yes

0

Not so much

0

MB&F MAXIMILIAN BÜSSER & FRIENDS

HM3 POISON DART FROG

HM3 Poison Dart Frog is a limited edition of 10 pieces only

Poison Dart Frog - Dendrobates Leucomelas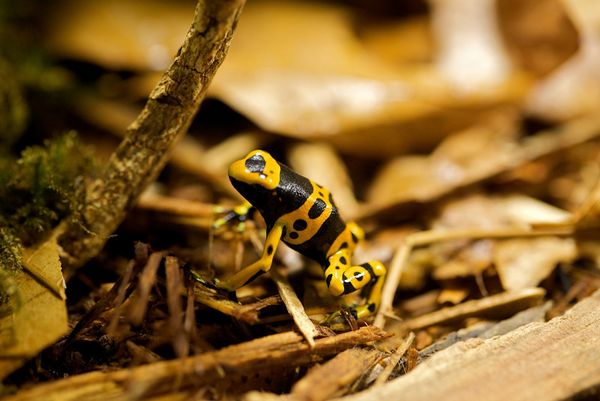 You may have heard of Dendrobates Leucomelas, more commonly known as the poison dart frog – its deadly potential is camouflaged in the tropical rainforest by an exotically-patterned black and yellow skin.

Similarly, the high-tech zirconium case of the new HM3 Poison Dart Frog is disguised by a sleek, black layer of PVD.

The black case contrasts spectacularly with the 18k gold screws and animated 22k gold rotor – framed by an over-sized date wheel – on top of the Jean-Marc Wiederrecht-designed complication.

The protruding eyes of real-life, amphibious frogs enable them to see in many directions without having to turn their head.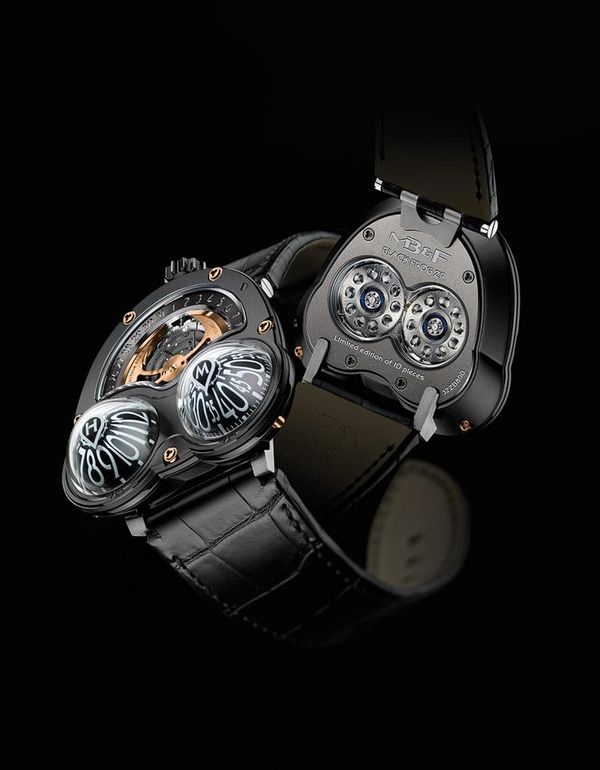 The bulbous hour and minute domes of HM3 Poison Dart Frog create a similar effect, though in this case it means the wearer can easily read the time from a variety of angles without having to turn the wrist.

Each dome is placed under a semi-spherical sapphire crystal and meticulously machined from solid aluminium, chosen for its optimal strength to weight ratio – the domes weigh just over 0.5g, with a paper-thin wall thickness of just 0.28mm.

While the amphibian inhabits the South American rainforest, the MB&F variety is to be found exclusively at our retail partner The Hour Glass – recognising the precious support this trusted partner has given to our Creative Lab since the very beginning of MB&F.

FOR MORE INFORMATIONS:

SITE:
www.mbandf.com