Rating:

71

%

100

0

with

285

votes
Published by
José Sousa
2720
on July 3 2012, 13:31.

Do you like it?

Yes a lot

0

Not so much

0
MCT – MANUFACTURE CONTEMPORAINE DU TEMPS

SEQUENCIAL ONE WATCH
LIMITED AND NUMBERED EDITION OF 99 PIECES PER VERSION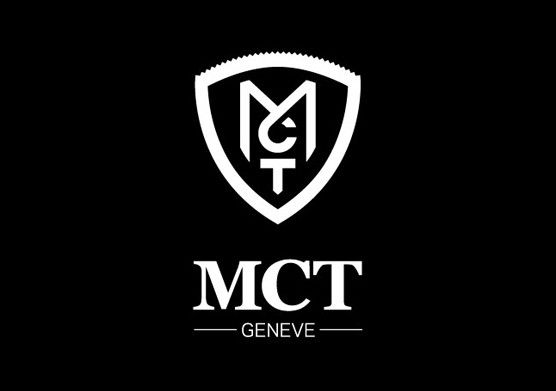 MCT - SEQUENCIAL ONE

Sequential One is a masterpiece where each function is based on a combination of elements rotating on 3-dimensional axes, at different speeds and moments.

The Minutes display dial in brushed sapphire is opaque enough for one to see the hour prisms gently rotating.

On the watch back, through the pure sapphire crystal, the bespoke mechanical calibre and beautiful balance assembly can be observed.

All bridges have been finished in the centuries old manner, featuring Côtes de Genève decoration.

CONCEPT OF SEQUENTIAL ONE

Sequential One is technically daring, highly complex but classically elegant.

Every piece of the watch is manufactured in Switzerland and all assembly takes place in the MCT atelier.

The face of the watch is contemporary, featuring our patented prism display system and oversized hour numerals.

The back of the watch reveals the mechanism with traditional "Côtes de Genève" decoration and a beautiful double hairspring escapement.

Sequential One has a complicated mechanical hand-wound movement developed and designed by Denis and his team.

This MCT movement with over 471 parts is more complex to produce and calibrate than most tourbillons.

SWISS MANUFACTURE

Sequential One is 100% Swiss made and assembled exclusively by MCT Watchmakers.

Every MCT watch is individually constructed by a single watchmaker from start to finish.

It takes more than 1 week to assemble Sequential One with its 550 parts, many of which are hand-finished.

Every hand-wound mechanical movement has 81 rubies and when constructed it is exhaustively tested by the individual Watchmaker for another 3 weeks.

In designing Sequential One, the team placed great emphasis on total quality.

The in-house watch assembly and quality control techniques employed by MCT Master Watchmakers are second to none.

After-Sales including servicing is conducted in-house and because MCT designs and builds all Movements, there is no risk of an external supplier disappearing or being bought out and disrupting supply, which guarantees the long-term service pledge made to MCT customers.

MOVEMENT

The Sequential One hand-wound mechanical Movement was developed exclusively for use in MCT timepieces.

There are 471 pieces in this ingenious mechanical Movement which is more complex than a Tourbillon.

The energy required to drive the Movement, spin the sapphire Minutes disk and turn the prisms, presented the design team with a major engineering challenge.

A sophisticated anchor clutch prevents over-winding and the special system that accumulates and stores power for the instantaneous rotation of the Minutes disk is subject to a patent.

Energy is constantly being drawn from the Movement and it takes one hour of accumulated energy to power a single 90° rotation of the Minutes disk.

Sequential One features an enchanting double hairspring balance which controls the rhythm and equilibrium of the Movement.

This innovative escapement has two balance springs manufactured as a matched pair under optimal conditions.

This amazing system regulates the escapement and totally eliminates gravitational error.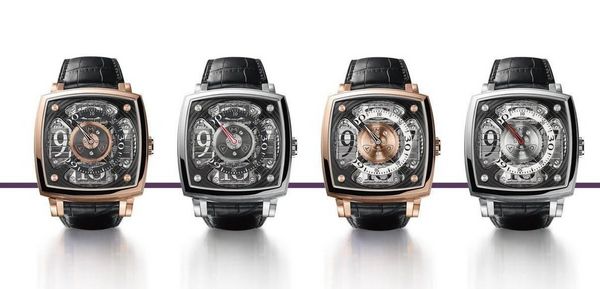 WATCH CASE

The 45mm watch case is crafted from 18 carat white or pink gold.

The watch display is viewed front and back, through sapphire crystal glass which is treated with anti-reflective coating.

At the middle, it's deepest point, Sequential One is 15mm thick gently reducing to only 6mm at each edge.

The stunning watch case is made up of 41 different elements and has been designed in such a way that the watch can be easily disassembled for servicing and strap changing without disrupting the Movement.

Between the two main elements of the case body is a discreet band of sapphire crystal.

This crystal has two functions.

First to enhance the aesthetics of the bespoke case and second to allow light to flow into the watch, highlighting the beautiful Movement.

The patented lug collars which anchor the strap were carefully designed to allow the timepiece to rest easily on the wrist and to add touches of bespoke elegance and uniqueness.

TECHNICAL DETAILS of the SEQUENCIAL ONE Watch
LIMITED AND NUMBERED EDITION OF 99 PIECES PER VERSION

REFERENCE:
SQ 45 S1 PG S
SQ 45 S1 WG S
SQ 45 S1 PG BL
SQ 45 S1 WG BL
SQ 45 S1 AB

PG - Pink Gold
WG - White Gold
AB - All Black

All Black - Special edition is restricted to just 10 pieces per year

MOVEMENT:
Mechanical, manual hand-winding
With 471 Individual components
Côtes de Genève finish on bridges and polished blocks
Traditional Straumann Balance with Double Hairspring
Patented system for rotation of the sapphire Minutes disk and for
Accumulation of energy
Rotation of the Minute on 270°
3 patents pending

VIBRATIONS:
18,000 vph 2,5(Hz)

JEWELS:
81 Jewels

POWER RESERVE:
40 hours

FUNCTIONS:
Sequential indication of the hour, seconds and jumping dial

CASE:
Formed from 18 carat gold
All Black model has DLC coating

CROWN:
Push-fit crown assembly

SIZE:
Measuring 45,00mm

CASE BACK:
Sapphire crystal anti-reflective on the inside only

DIAL:
Rotating Minutes dial crafted from delicate sapphire
Sapphire crystal watch face with double anti-reflective treatment
Sequential indication of the hour, seconds and jumping dial

GLASS:
Sapphire crystal watch face with double anti-reflective treatment

STRAP:
Alligator, double hand stitched with anti-allergic inner leather
18 Carat gold, double folding clasp

FOR MORE INFORMATIONS:

SITE:
www.mctwatches.com

Retail Price:
CHF 92.500,00