What is a watch winder useful for?
Make sure not to confuse watch winder with self-winding watches
Rating:

60

%

100

0

with

318

votes
Published by
NorMan

3802
on September 20 2013, 14:58.
Do you like this?

Yes

2

Not so much

0

Luxury watch winder
Collectors usually buy self-winding automatic wristwatch for the beauty of the mechanism and because they don't use anything else than the power of a rotor that uses gravity and constant wrist motion. (In comparison with quartz movements that use electronic and a battery)

Automatic watches can have various power reserved, from 24hrs to 8 days, some time more for the most complex models (more power reserve usually means more expensive)

If you wear the same wristwatch every day, then you should not be facing any problem, but if you are a collector and have more than 2 pieces, then you will need a watch winder to keep them functioning and lubricated.

DOTTLING (Doettling) watch winder Colosimo "The Spike"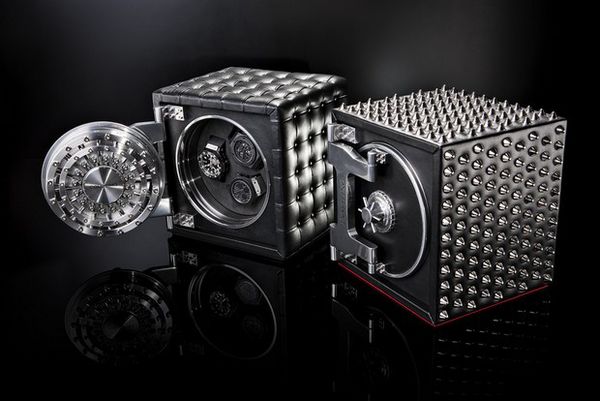 Because the watch winder will be rotating the watches with a regular movement it will keep them running as if it was on your wrist and will avoid to the watch collectors to wind and reset their automatic timepieces.

Mechanical movements require to be wound every days in order to remain in good working condition, and if you invest a few thousands Euros in your collection this is something you should definitely consider to buy.

Some prestigious watch winder and luxury safes manufacturers
DOTTLING (Doettling), BUBEN & ZORWEG, UNDERWOOD LONDON, RAPPORT LONDON, DULWICH Design, BROWNSAFE