Loyal to his governing passion, François-Paul Journe creates mechanisms essentially aimed at enhancing the running of a watch and he draws upon the full range of his creative skills and historical knowledge to achieve this...
Rating:

53

%

100

0

with

296

votes
Published by
NorMan

3807
on January 6th, 2009 at 12:47 p.m..
Do you like it?

Yes a lot

1

Not so much

0

It is with the cooperation and professionalism of dedicated watchmaking enthusiasts that François-Paul Journe is creating the structure that will enable him to give shape to his vision of contemporary watchmaking.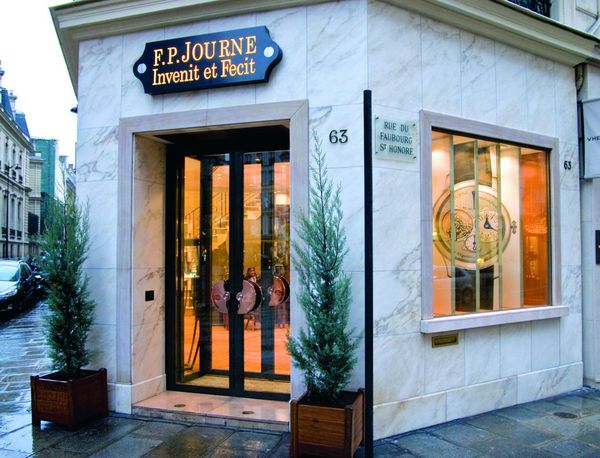 Active within Montres Journe SA, they enable the brand to enjoy total independence in development.

Through this new expression of watchmaking, François-Paul Journe pays tribute to chronometry above all else! Behind all of his research and inventions lie the thirst for challenge and the demands of precision.

For this uncompromising individual, the construction of a new mechanism is only worthwhile if it serves to enhance the running of the watch.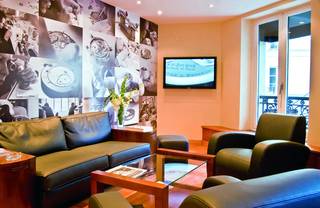 However spectacular his horological acrobatics, they must above all be placed in the service of greater precision. He wants his watches to be stylish, unique, technically innovative yet resolutely functional.
While they may boast their status as world firsts thanks to their technical feats, they also provide a level of reliability and wearer comfort that is unparalleled in the world of mechanical watches.

This rigorous watchmaker simply could not imagine using a movement built by anyone else. In order to confirm his professional and intellectual integrity, François-Paul Journe places an eloquent label on each of his creations: – Invenit et Fecit – (invented and made), guaranteeing the authenticity of its conception and realisation.

It is also a nostalgic allusion to the 18th century during which many watchmakers and artists thereby certified the authenticity and the place in which their works were created.

Production of F.P.Journe – Invenit et Fecit – chronometers is inherently limited by the authenticity of its calibres and the fact that they are made in the brand's own workshops. The resulting wristwatch collection is based on a subtle balance between craftsmanship and industry...