F.P.JOURNE BOUTIQUE IN BAL HARBOUR
F.P.Journe opens a new boutique in Ball Harbour
Rating:

71

%

100

0

with

190

votes
Published by
José Sousa
2725
on December 17th, 2012 at 04:40 p.m..
Do you like it

Yes a lot

0

Not so much

0

F.P.JOURNE BOUTIQUE IN BAL HARBOUR

F.P.Journe opens a new boutique in Ball Harbour

Miami, December 1st, 2012

F.P.Journe who is elegantly bridging the gap between watch making as an industry and the sophisticated watch making as an art has chosen Miami to open its new Boutique in the successful upscale Bal Harbour Shops Mall.

François-Paul Journe was present to cut the official ribbon of the new Boutique in the presence of Amélie Lefevere, new CEO of F.P.Journe, Matthew Whitman Lazenby, owner of the Mall, Richard Furnari, Boutique Director, and Pierre Halimi, Director of F.P.Journe in the USA.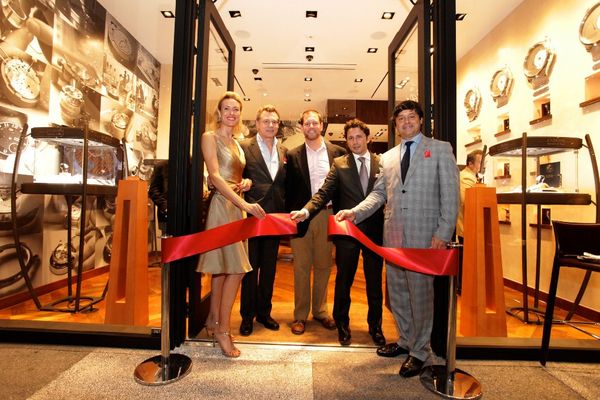 It is the eighth Boutique opened by the brand after Geneva, Paris, New York, Boca Raton, Tokyo, Hong Kong and Beijing. Tastefully designed by François-Paul Journe in harmony with the concept of the existing Boutiques, it brings the prestige of high horology to American collectors in the vibrant and dynamic city of Miami, new centre of the Art World, bathing in everlasting sunshine and celebrities.

F.P.Journe, the greatest Swiss watchmaker is creating groundbreaking mechanical timepieces, all bearing the brand's motto: "Invenit et Fecit", certifying that each hand made precision chronometer is entirely invented and manufactured in-house in central Geneva, Switzerland.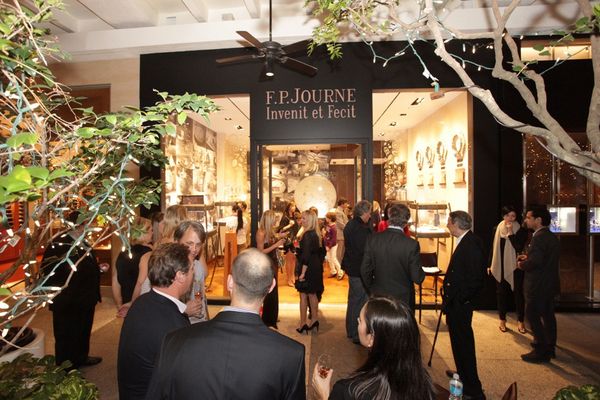 Through constant research and testing for efficiency and precision, he creates high horology timekeepers that are unique and unmatched in terms of aesthetic beauty and technical accomplishment. His innate sense of innovation has granted him countless watch awards around the world.

The new F.P.Journe Boutique in Bal Harbour Shops allows the visitor to enter the exclusive universe of the brand in an elegant and relaxing atmosphere.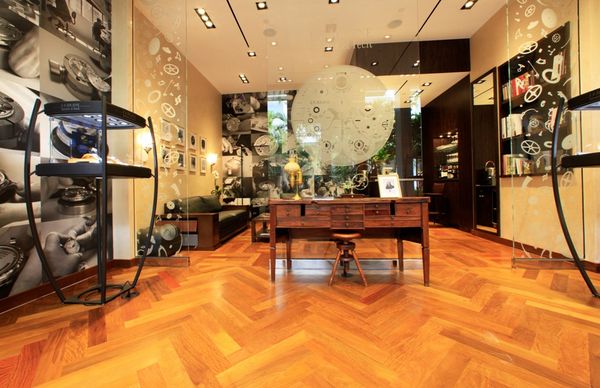 It offers a salon, a bar and a watch library where high horology collectors and aficionados can meet and share their mutual passion. Clients can admire the magnificent collection of F.P.Journe precision chronometers, under large black and white pictures of the Master and his watchmakers at work, and discover Limited Series and special editions manufactured in the grand horological tradition and reserved exclusively for the F.P.Journe Boutiques.

F.P.Journe Boutique Miami, Bal Harbour Shops, 9700 Collins Avenue, Bal Harbour,
FL 33154 – USA Tel. +1 305 993 4747, balharbour@fpjourne.com

FOR MORE INFORMATIONS:
SITE:

www.fpjourne.com