Blossom Black Tulip by GRIEB & BENZINGER available at BENZINGER BOUTIQUE
Rating:

67

%

100

0

with

248

votes
Published by
NorMan

3807
on October 30th, 2011 at 07:22 p.m..

Do you like it?

Yes a lot

13

Not so much

0
The masters of skeleton watches have once again fulfilled the horological dreams of clients by producing a new special model within the BENZINGER BOUTIQUE collection by GRIEB & BENZINGER.

The BLACK TULIP is a fully masculine version of the legendary skeleton watch BLOSSOM and was exclusively created for a US pop star. In a 43 mm red gold case graced with a characteristic "guilloché" bezel and a black-colored skeleton movement, the BLACK TULIP appears secretive and trendy while remaining simultaneously valuable and definitely impressive. Even the otherwise red ruby jewel bearings have been blackened in order to retain the mysterious impression this watch makes on the observer – right down to the smallest detail.

The Benzinger Boutique video impressively shows the amount of attention to detail and hand-finished work that go into the making of these watches: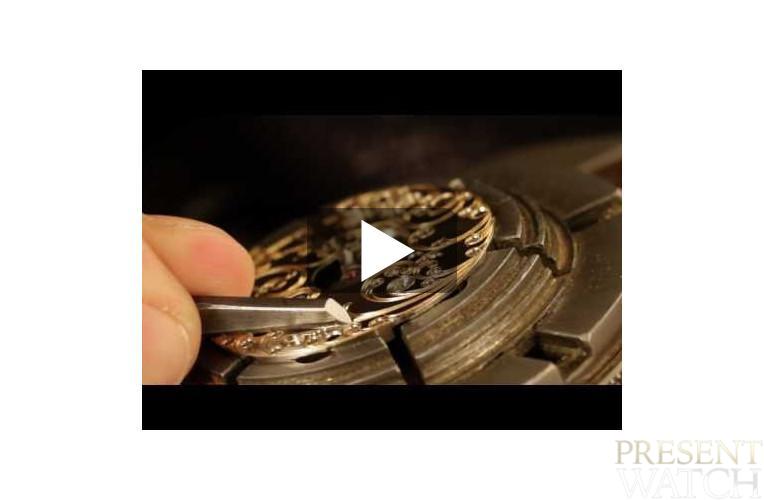 The skeleton watch BLOSSOM is worldwide the only skeleton watch that is fully skeleton, "guilloché" and engraved by hand. One look through the movement shows how filigreed the artisan must work with hands, saw and graver tool to create such a masterpiece.

GRIEB & BENZINGER offers its clientele the luxury of individuality and manufacture-to-specification. Once again, the workshops of GRIEB & BENZINGER define exclusivity in a market that is flooded with mass luxury products. This brand's low production numbers of a maximum 100 watches per year, resulting from the enormous amount of work done by hand, is what makes these watches so rare and exclusive.

BLOSSOM BLACK TULIP
Fully skeleton watch with floral pattern, blackened movement fully skeleton, guilloché, engraved by hand. Alligator skin strap, solid 18-karat (750/000) red gold case with 43 mm diameter.

PRICE: 32,900 € NET )