Omega the art of watchmaking
Rating:

52

%

100

0

with

211

votes
Published by
NorMan

3807
on December 3rd, 2008 at 06:39 p.m..
Do you like it?

Yes a lot

0

Not so much

0

The forerunner of Omega was founded at La Chaux-de-Fonds, Switzerland in 1848 by 23-year-old Louis Brandt, who assembled key-wound precision pocket watches from parts supplied by local craftsmen.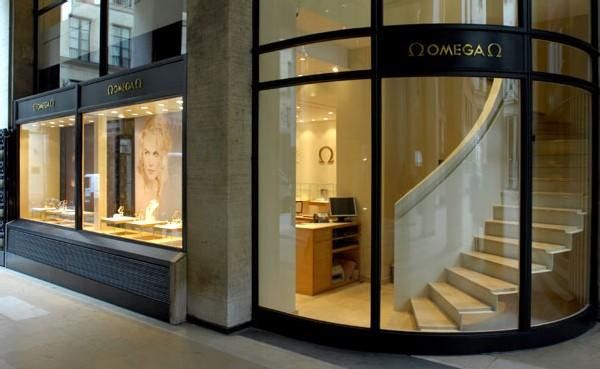 He sold his watches from Italy to Scandinavia by way of England, his chief market. After Louis Brandt's death in 1879, his two sons Louis-Paul and César, troubled by irregular deliveries of questionable quality, abandoned the unsatisfactory assembly workshop system in favour of in-house manufacturing and total production control.

Due to the greater supply of manpower, communications and energy in Biel, the enterprise moved into a small factory in January 1880, then bought the entire building in December.

Two years later the company moved into a converted spinning-factory in the Gurzelen district of Biel, where headquarters are still situated today.

Their first series-produced calibres, Labrador and Gurzelen, as well as the famous Omega calibre of 1894, would ensure the brand's marketing success.

Louis-Paul and César Brandt both died in 1903, leaving one of Switzerland's largest watch companies — with 240,000 watches produced annually and employing 800 people — in the hands of four young people, the oldest of whom, Paul-Emile Brandt, was not yet 24.

Brandt was the great architect and builder of Omega...

Omega watches along history
His influence would be felt over the next half-century. The economic difficulties brought on by the First World War would lead him to work actively from 1925 toward the union of Omega and Tissot, then to their merger in 1930 within the group SSIH, Geneva.

Under his leadership, and from 1955 that of Joseph Reiser, the SSIH Group continued to grow and multiply, absorbing or creating some fifty companies. By the seventies, SSIH had become Switzerland's number one producer of finished watches and number three in the world.

Weakened by the severe monetary crisis and recession of 1975 to 1980, SSIH was bailed out by the banks in 1981. During this period, Seiko expressed interest in acquiring Omega, but nothing came out of the talks.

Switzerland's other watchmaking giant Allgemeine Schweizerische Uhrenindustrie AG (ASUAG), principal manufacturer of ébauches (unfinished movements produced for a range of other Swiss watch assemblers) and owner of the Longines and Rado watch brands, was similarly saved a year later.

After drastic financial cleansing and a restructuring of the two groups' R&D and production operations at the ETA complex in Granges, the two giants merged in 1983 to form the Holding ASUAG-SSIH.

In 1985 the holding company was taken over by a group of private investors under the strategy and leadership of Nicolas Hayek.

Immediately renamed SMH, Société suisse de Microélectronique et d'Horlogerie, the new group achieved rapid growth and success to become today's top watch producer in the world. Named Swatch Group in 1998, it now includes Blancpain and Breguet. Omega remains one of its most prestigious brands.

Visit the official website of Omega